Sep. 28, 2014
MY FRIENDS, IS FINISHING THIS JOURNEY, AN UNATTAINABLE GOAL?
As Children of the King, we are told that God's sole desire is that we have a happy life, as we seek His kingdom and life eternal. But, every command that Jesus gives us to get through this life to the next is not a easy, attainable path.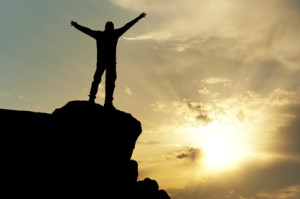 Love our enemies, "But I say to you, love your enemies, bless those who curse you, do good to those who hate you, and pray for those who spitefully use you and persecute you" Matthew 5:44(NKJV)
Turn the other cheek. "But I tell you not to resist an evil person. But whoever slaps you on your right cheek, turn the other to him also." Matthew 5:39 (NKJV) to receive life eternal in God's Kingdom those commands are doable, then this Journey gets a little tougher.
In addition, I have to start making choices between my family and God. "And everyone who has left houses or brothers or sisters or father or mother or wife or children or lands, for My name's sake, shall receive a hundredfold, and inherit eternal life." Matt. 19:29 (NKJV)
And Then the toughest command of them all "Whoever wants to be my disciple must deny themselves and take up their cross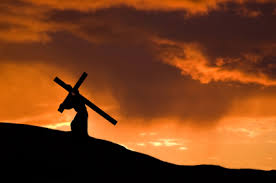 daily and follow me. For whoever wants to save their life will lose it, but whoever loses their life for me will save it. Luke 9:23-24
My friends in this rat race, every man or woman takes care of themselves world we live in today, the narrow road to the kingdom really seem like unattainable mandate's from God. But my friends it's all about the journey and believing in all the promises in God's Word.
In addition, believing in the plan, for our Salvation, which was implemented from the foundation of the world that makes life eternal for all, possible if we believe God gave His "ONLY BEGOTTEN SON" TO SHOW US, THIS JOURNEY IS POSSIBLE IF WE BELIEVE AND ENDURE TO THE END."
And God is faithful; he will not let you be tempted beyond what you can bear. But when you are tempted, he will also provide a way out so that you can endure it." 1 Cor.10:13 (NIV) And that way is Christ Jesus "The only name by which we can be saved."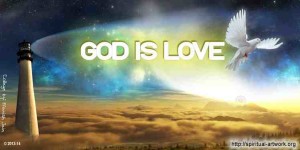 Isaiah 48:17 (NKJV) also tells us "This is what the Lord says your Redeemer, the Holy One of Israel: "I am the Lord your God, who teaches you what is best for you, who directs you in the way you should go." also in Matthew 19:26 "Jesus looked at them and said, "With man this is impossible, but with God all things are possible.
Christ recognized the difficult road before him. He stayed focus on Calvary, it never came down to either, or, His sacrifice, was an example for all mankind as we travel this journey to the promise land as we continue to tell ourselves, there is no greater love. Consistent with this, if we believe and if we have a passion to know God we should know the only security we all have is in the loving arms of our Savior Jesus Christ, who gave it all for us TO OBTAIN THIS GOAL.
Psalm. 46:1(NKJV) says God is our refuge and strength, an ever-present help in trouble. So today as we move closer to Christ return through our faith and God's power through His Spirit we must extend to the world our knowledge for "The Spirit of the Lord God is upon [you];
Because the Lord hath anointed [His chosen generation] to preach good tidings unto the meek; he hath sent [us] to bind up the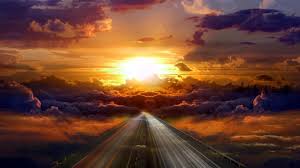 brokenhearted, to proclaim liberty to the captives, and the opening of the prison to them that are bound." Isaiah 61:1 (NKJV)
Every excuse in word and action, with every element of fear and faithlessness not to live our life totally centered on our Savior was challenged and answered on the cross.
Like Christ who forever stayed focused on His goal, places each individual who has decided to endure till the end, in various situations, and circumstances, in order to instill upon Them, duties that will be peculiar to the times in which they live, and the various conditions under which we as Christians are placed in order to tell everyone about the good news that THIS JOURNEY IS ATTAINABLE TO ALL WHO BELIEVE.
So my friends today. Stay focused, remain faithful, love one another and endure till the end and never forget to STUDY&PRAY