Oct. 24, 2013
WHO IS A MEMBER OF GOD'S RAPID RESPONSE TEAM?
GOD'S RAPID RESPONSE TEAM Are A team of Laymen, Women and Men that God has commissioned With the help of His Holy spirit and all the forces in His heavenly realm which responds to high awareness cases, where only the concept of  "Love your neighbor as yourself." Will succeed in bringing Christ into someone's life. 
But first we as God's chosen team members must recognize that there is no greater command from the Master then to Love as God Loves. And as we take on the challenge, to love those who have lost hope,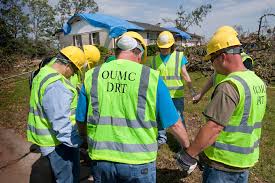 we will also succeed in decreasing the risk of further deterioration of one's dignity and self respect that comes about as A result from living in A world where the concept of love is what can I do for self,  "as the love of most "grows cold," in our 21st century, high tech got to have it right now society.
So many have lost hope because they recognize that the riches of this world are out of there reach, and they have never experienced the power of God's love.
But My friends, if they only knew, if they could only touch the helm of his garment what transforming power that would be. And because they have never experienced the power of the masters touch, there hopeless situation seems only to get worse,
because there focus is always on how bad the situation or circumstances is, instead of who God is, and the fact that He is able to bring hope, peace love and joy into all situation and circumstances into A life that has never experienced such A feeling before.
But as members of God's team, they will first have to see Christ in us, they will first have to see hope and mercy in us,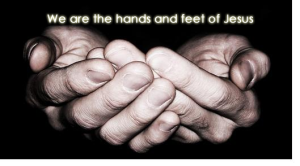 they will first have to see beyond today to A land flowing with milk and honey in us, and then once they have been introduced to God through us,
Then they will begin to understand that "weeping may endure for the night, but joy comes in the morning" because Love conquers any and all situation. And once this process takes place, they begin to know God as A personal Savior like each of His team members.
But friends we must also understand that Satan will not relinquish easily, one who he has lead to believe there is no hope from the clutches of despair. Therefore team members must be able with the Help of the God's Spirit to take the Whole Armor of God,
and with love, denounce all outside distractions that causes one to loose focus in the direction God is leading until they can understand for themselves that they "wrestle not against flesh and blood, but against principalities, against powers,
against the rulers of the darkness of this world, against spiritual wickedness in high places," Ephesians 6:12-13 while also understanding through God's Spirit, that our God has the weapon that can never be destroyed which is the weapon of the cross.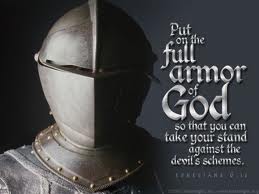 As they also hold too the promise for His chosen that "The sun shall no longer be your light by day, Nor for brightness shall the moon give light to you; But the Lord will be to you an everlasting light, And your God your glory.
Your sun shall no longer go down, nor shall your moon withdraw itself; For the Lord will be your everlasting light, and the days of your mourning shall be ended. Isaiah 60:19-20 And my friends we must also never forget that God Himself will wipe away the tears,
and comfort the heartaches of everyone that we bring before Him as they begin to understand God's Love does not discriminate because there is only one God and one Heaven that he has prepared for everyone  who has allowed Christ to transform there lives.
And as He brings them safely through the trials and storms of this life that they go through. They now understand that trials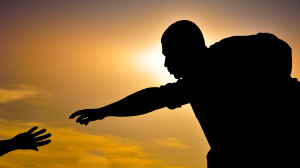 sometimes are allowed by God who as the head of this rescue team, always has a specific purpose, or reason far greater than where they are now at this  phase of there life.
And My friends it also comes down to God bringing people into our lives as He records our response of love in the books of heaven as He increases our territory each day, because As members of God's team we should never think that we receive Salvation because we simply helped someone.
But our Salvation comes only when we have died to self and followed Christ to the cross and loved as He loved for john tells us in 1 John 4:7  "Beloved, let us love one another: for love is of God; and every one that loveth is born of God, and knoweth God."
So my friends today Lets just take the time to express the love of God  as we give hope to those who seem to have no hope. As we all on one accord give God all the honor praise and glory he deserves.
So my friends today. Stay focused, remain faithful, love one another and endure till the end and never forget to STUDY&PRAY