Aug. 28, 2016
MY FRIENDS, TO BELIEVE IN THE NAME OF JESUS WHAT DOES THAT MEAN?
What is it about the glorious and "fatal attraction of sin" that causes us to believe in the name of Christ, but with no commitment or conviction which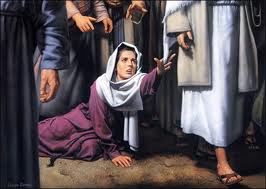 then allows Satan to successfully keep "our mind on things of this earth and not on things above." A woman touches the hem of Christ garment. For she said to herself, "If only I may touch His garment I shall be made well. And because of her faith just a touch, and the woman was made well…" Matt 9:20-22 (NKJV)
My friends, how many times did Judas touch the Master's garment in the three and a half years as Christ disciples and still, thirty pieces of silver is all it took to betray the one who would die so that no matter how horrendous the sin salvation was still accessible if one believed and I can say with no reservation Judas believed because another disciple John tells us If all of Christ deeds were written one by one, "the world could not contain the books that would be written" John 21:25 (NKJV)
So the question is not if Judas believed, but why his life was not changed as the lady who Crawled on the filthy streets, hyperventilating, getting stepped on by others, for just a touch. So there is a difference in just believing, and believing with conviction. James 2:19 (KJV) tells us "even the demons believe and tremble." That is why Judas could believe and still betray Christ with a kiss.
There was no commitment or conviction in what that name meant which allowed Satan to convinced Judas not only in betraying Christ, but that his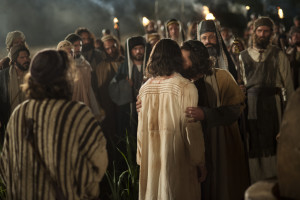 only alternative after such an horrendous act was to take his own life and so he did. My friends, to say I believe "there is no other name under heaven given among men by which we must be saved," [means nothing without a commitment and conviction to give our all to what that name means to us] Acts 4:12 (NKJV)
Because God is looking for those who will give up everything to take up their cross and follow Him. He is also looking for those who will walk by faith and not by sight and who are seeking His presence with a passion. "And when we praise His Name, mountains move, and in spite of our circumstance all of heaven stops to listen." Because they know the price that was paid so that we would believe in His name.
So my friends to believe is to have that personal relationship with Christ because worthy is the Lamb that opens up our eyes to the love grace and mercy of what Calvary and His name means to us and our salvation personally. And from the dawn of the setting sun from one day to the next we will be in awe of what His name means to our life as we become submerged in God's word as we allow His Spirit to transform our lives into the image of God.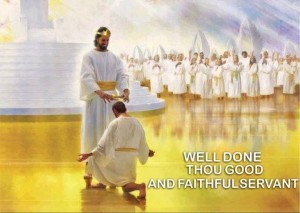 And each day that our eyes are not focused on the Master and what His name means to each of us only deprives ourselves of that personal sensation of God's Spirit and Christ outstretched hand guiding us on our journey to the promise land.
So as heirs to God's kingdom and joint heirs to the one who makes demons tremble, His name must mean more to us then life it-self as we "run this race until we see His face" and hear Him personally say "well done good and faithful servant; thou have been faithful over [my name] and now I will make thee ruler over many things: enter thou into the joy of thy lord." Matt. 25:23 (NKJV)