Dec. 30, 2013
THE FIRST RESTORATION STARTS WITH OUR HEART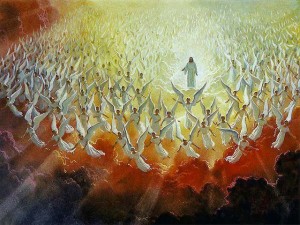 Now I saw a new heaven and a new earth, for the first heaven and the first earth had passed away. Also there was no more sea. Then I, John, saw the holy city, New Jerusalem, coming down out of heaven from God, prepared as a bride adorned for her husband. And I heard a loud voice from heaven saying, "Behold, the tabernacle of God is with men, and He will dwell with them, and they shall be His people. God Himself will be with them and be their God. Rev 21:1-3
My friends, what is God's overall plan for the redeemed? Paul tells us in 1 Cor. 2:9 "Eye has not seen, nor ear heard,Nor have entered into the heart of man The things which God has prepared for those who love Him."
RESTORATION, paradise incarnate, or a new creation beyond our finite imagination. All RESTORED for the redeemed Peter tells us in 2 Peter 3:13 "we are looking forward to the new heavens and new earth he has promised, a world filled with God's righteousness."
John tells us that we will also have a face-to-face relationship with God. Can you imagine on any given day, you can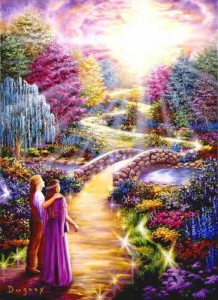 visit the King of the universe with no stipulations. Remember we already have an open invitation, that was given to us on Calvary. And my friends if we have Faith and believe in God's promises, all that was lost in the original Eden will be RESTORED TO US ONE DAY SOON.
But where I am trying to take you today friends is not the RESTORATION of the new earth. That is a given, but the RESTORATION OF OUR HEARTS that must take place as we allow self to die daily through the power of God's Spirit before we can enjoy the fruits of  "a new heaven and a new earth."
So how do we RESTORE OUR HEARTS to where God accepts us in His earth made new. Well first, we must stand still and recognize the voice of God. John tells us in Rev. 3:20  Behold, I stand at the door and knock. IF ANYONE HEARS MY VOICE and opens the door, I will come in to him and dine with him, and he with Me.
But it's hard to here the VOICE OF GOD if we are not seeking His presence with a passion from within. John 1:12-13 tells us that "as many as received Him, to them He gave the authority to become children of God, to those who believe into His name, who were begotten…of God."
So my friends this tells me if I seek the presence of God I then become a child of God. And we can only find GOD"S PRESENCE in His Word as we allow God's Spirit ENTRANCE INTO OUR HEARTS so that HE CAN TOTALLY RESTORE US INTO THE IMAGE OF GOD, as we lay prostrate before him in SILENCE and SINCERITY, with a CONTRITE HEART.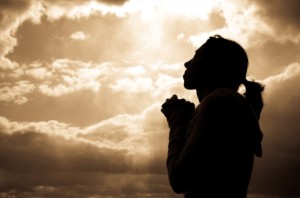 "The greater mystery, surpassing all words, summons us to SILENCE. It must, of course, be a SILENCE with content for the PRESENCE OF GOD, not just the absence of speech and action. We should expect the SACREDNESS to give us a positive STILLNESS that will RESTORE OUR HEARTS TO GOD.
Such stillness will not be just a pause, in which a thousand thoughts and desires assault us, but a time of recollection, giving us an inward peace, allowing us to draw breath and rediscover the one thing necessary, which we have either forgotten." Or something we have never experienced, and that is being in the PRESENCE OF A GOD who can RESTORE us into His image.
When Christ was on this earth his main objective was not to bring physical RESTORATION to the lost, but a restoration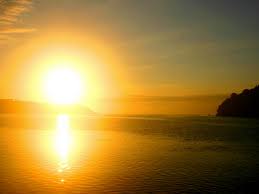 that brought man back to a Savior that was separated from HIS DAILY PRESENCE through sin, So my friends the cross made that possible
"For I know the plans I have for you, declares the Lord, plans for welfare and not for evil, to give you a future and a hope. Then you will call upon me and come and pray to me, and I will hear you. You will seek me and find me, when you seek me with all your heart. I will be found by you, declares the Lord, and I will RESTORE your fortunes and gather you from all the nations and all the places where I have driven you, declares the Lord, and I will bring you back to the place from which I sent you into exile. "Jer.29:11-14 AND MY FRIENDS THAT IS "A NEW HEAVEN AND A NEW EARTH"
So my friends today. Stay focused, remain faithful, love one another and endure till the end and never forget to STUDY&PRAY