Sep. 23, 2014
MY FRIENDS, "NOW TO HIM WHO IS ABLE TO DO EXCEEDINGLY ABUNDANTLY ABOVE ALL THAT WE ASK OR THINK"
"Nothing that in any way concerns our peace is too small for Him to notice. There is no chapter in our experience too dark for Him to read; there is no perplexity too difficult for Him to unravel…. The relations between God and each soul are as distinct and full as though there were not another soul upon the earth to share His watchcare, not another soul for whom He gave His beloved Son. (Steps to Christ, 99, 100.)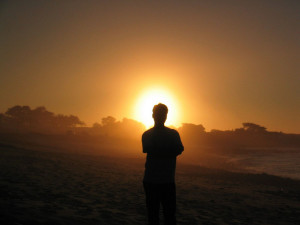 My friends has it ever occur to you how much our God want's to react to our daily request, and He wants to do it "according to the riches of His glory, to be strengthened with might through His Spirit in the inner man, that Christ may dwell in our hearts through faith; that you, being rooted and grounded in love,  may be able to comprehend with all the saints what is the width and length and depth and height to know the love of Christ which passes knowledge; that you may be filled with all the fullness of God.
NOW TO HIM WHO IS ABLE TO DO EXCEEDINGLY ABUNDANTLY ABOVE ALL THAT WE ASK OR THINK, ACCORDING TO THE POWER THAT WORKS IN US," Eph. 13:16-20 (ASV)
Friends, I need us to make it personal today. Let's focus on self, YES I SAID IT, SELF! But not the self that…..[is] weakened by the flesh,….Romans 8:3 (NIV) but the "self" that has "been crucified with Christ, [the self that] no longer lives, but Christ [now reigns supreme]".
That "self" let's focus on, for that "self" is the "self" God want's to react to "according to the riches of His glory," because He is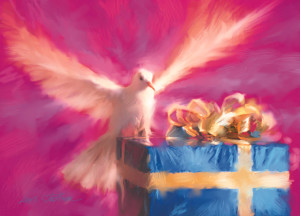 able to fulfill our "need's exceedingly abundantly above all that we ask or think.
For that "self" "are [His] chosen…, a royal priest or priestess, holy…, an peculiar…; that [we] should show forth the praises of him who has called [His child] out of darkness into His marvelous light;" 1 Peter 2:9 (NKJV) As God's Chosen we must become "overwhelmed with a sense of the goodness of God."
And what He is willing to do "For as the heavens are high above the earth, So great is his love and kindness towards them that fear him." Ps. 103:11 (ASV) So as we seek God's presence with a passion, our Savior never ceases implementing the miracle of redemption in our lives.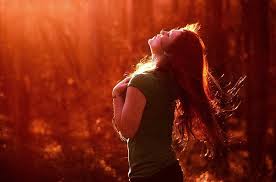 John 15:7 (NKJV) says If you abide in me, and my words abide in you, ask whatever you wish, and it will be done for you. The good news today! There is a king and a Lord, who is named Jesus Christ. And He has declared that the free gift of salvation along with every blessing recorded in His word is available to His Children for the asking.
So humbly and sincerely ask now, and receive the blessings that God the Father has ordained, if we believe, since the beginning of time. My friends, Life will always bring it's challenges, but there is always God's blessings.
Sometimes those blessing could just be the awesome knowledge of knowing that our faith and endurance is stronger than we thought, simply because we gave it all to the Master, or that blessing could just be the teaching of God's love, grace and mercy in a way that gives us hope and assurance too finish this journey He has placed us on.
Or it could be when the fierce storms in our life continues to rage out of control, in the still of the night, the blessing of that still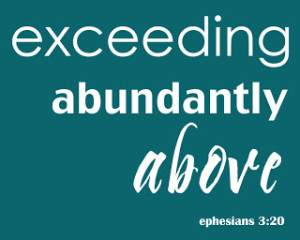 small voice as we lay prostrate before Him that just says "I will never leave you, or forsake you."
My friends, Each faithful follower of Christ is born with a unique bond to God because He is our "Father which art in heaven," and our creator. But as time passes, and we become more acquainted with the god of this world and more attached to earthly things, our bond with God weakens, and is eventually broken.
"But God stands at the door [ He knocks, He waits] if any man [or woman] hear [His] voice, and opens the door, [He] will come in" and "DO EXCEEDINGLY ABUNDANTLY ABOVE ALL THAT WE ASK OR THINK" "ACCORDING TO THE POWER THAT WORKS IN US"
So my friends today. Stay focused, remain faithful, love one another and endure till the end and never forget to STUDY&PRAY