Oct. 30, 2013
HMMMM!!! AND I'M STILL HERE?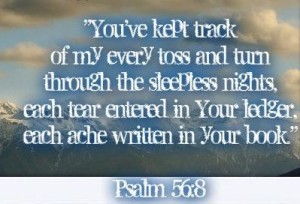 "Direct your children onto the right path, and when they are older, they will not leave it." Proverbs 22:6
"Behold, children are a heritage from the Lord, the fruit of the womb a reward" Psalm 127:3
Oh the heartfelt prayers, and A mothers pain for her son or daughter as she partitions the good shepherd during her sleepless nights on her knees as she tells God "You have seen me tossing and turning through the night.You have collected all my tears and preserved them in your bottle! You have recorded every one in your book." Ps 56:8
My friends what A wonderful feeling to know that our God stores our parents tears that are shed for there children in his heart as he records them for any and all situation and circumstances their Child may encounter from Satan and the forces of evil throughout the child's life,
even after the parents have been laid to rest as they wait for A call from the master to awake them and say let's go home your children are waiting. My friends today I ask that each of you go back in time to a event that happen to you when you can truly say with no reservations HMMMM!!! AND I'M STILL HERE?
I go back forty years when those recorded tears was all I had going spiritually.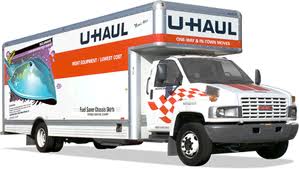 I decided to move to San Antonio from Nashville with the hopes of starting A new life. As I make my plans I find out it would be cheaper to tell the U-Haul co. that the truck I was about to rent was going to Houston instead of San Antonio.
My First experience in why you should never lie. The trip started off great until I went under a canopy that was to low at A Gas station and well I will let you use your imagination. I also thought it would be cheaper not to get insurance either HMMMM!!!. Another lesson, for little grasshopper, Kung Fu remember, I'm drifting sorry.
I got to San Antonio unloaded the truck then headed to Houston about two hundred miles away to drop the truck off with only a gas card and about five dollars in my pocket, but my plan was to get my deposit back and ride the bus back to SA.
Arrived in Houston no problem, it was late afternoon and the U-Haul co. was closed. Not good. I had about 50 cents left and a gas card HMMMM!!!  Well I will go somewhere and sleep in the truck until morning but first need to get some gas.
Got on the interstate headed to who knows where, and I run out of gas HMMMM!!! It's now dark and I don't know where I am In the big city of Houston. Well I get out of the truck and walk around to one side. as I head back around I look up and a crazy looking white man who is all beat up with cuts and bruises on his face is asking me do I need a ride.
Well I figure just because he looks crazy he might not be HMMMM!!! AND I'M STILL HERE? well I get in his car we take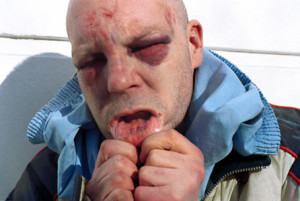 off and of course he is crazy and he tries to kill me HMMMM!!! AND I'M STILL HERE? I escaped by the skin of my teeth, with no idea where I am now. So I just roam the streets of Houston all night, HMMMM!!! AND I'M STILL HERE?
Morning finally came. I thumbed back to my truck. You see I really never learned my lesson about getting in the car with strangers HMMMM!!! AND I'M STILL HERE? Got some gas. Got to the U-Haul co. and of course when they checked the mileage I owed them money. That is when my lie caught up with me about a one way trip to Houston instead of San Antonio HMMMM!!!
Well I will just thumb back to San Antonio so someone tried to kill me the night before this is a new day HMMMM!!! AND I'M STILL HERE? Well the story does end pretty good. Some one picked me up I told him I was going to San Antonio He was going the same way only he was flying, yes flying, his own plane, ask if I didn't mind flying with him, sure what else could happen on this journey HMMMM!!! AND I'M STILL HERE?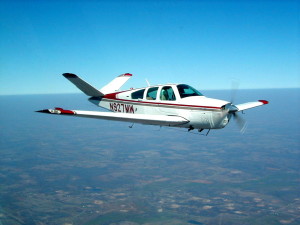 Got back to San Antonio and of course I thumbed back to my apartment from the airport HMMMM!!! AND I'M STILL HERE? I tell you this story because most of the other adventures I had through out my life usually involved some form of substance abuse HMMMM!!! AND I'M STILL HERE?
Oh the tears of A praying mother that God stores just for us throughout our life, God especially stores close to Him so they will always be  A permanent hedge around his chosen children who find there way back to Him one day.
For you maybe it was not your parents prayers maybe it was your grandparents or aunt and uncle or sister or brother or maybe just a friend who loved you more then life itself I now understand after all these years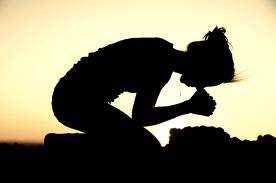 "God will not turn away your petitions, and leave you and yours to the buffetings of Satan in the great day of final conflict. It is for you to work with simplicity and faithfulness, and God will establish the work of your hands. The lifework performed on earth is acknowledged in the heavenly courts as a work well done. With joy unutterable, parents see the crown, the robe, the harp, given to their children…. The seed sown with tears and prayers may have seemed to be sown in vain, but their harvest is reaped with joy at last. Their children have been redeemed." (E.G. White A Mothers Prayer)
Satan may kill this body of mine one day but he will never kill my Spirit, or my relationship with God, or my entrance into God's pure and holy kingdom and A seat at the banquet table of the redeemed where my Savior will sit at the head of the table and next to me will be my parents and all of my family, friends, and love one's as we give God the praise glory and honor throughout the ceaseless ages of eternity.
And each day I will say to myself  HMMMM!!! I  FINALLY MADE IT TO THE PROMISE LAND. BUT MY FRIENDS UNTIL THAT DAY I WILL SERVE MY GOD WITH ALL MY HEART AND SOUL.
So my friends today. Stay focused, remain faithful, love one another and endure till the end and never forget to STUDY&PRAY