Jan. 31, 2013
AN INFLUENCE OF CHANGE, A VISION OF HOPE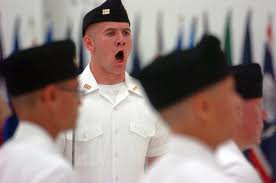 My friends as God's Chosen we have our "MARCHING ORDERS"  "ye shall receive power, when the Holy Spirit is come upon you: and ye shall be my witnesses both in Jerusalem, and in all Judaea and Samaria, and unto the uttermost part of the earth. Acts 1:8
And as God's chosen it is our responsibility to INFLUENCE all who will believe, towards a common goal. And that COMMON GOAL is to HELP FINISH God's agenda here on earth. But first we must present a VISION OF HOPE through God's WORD
"For I know the thoughts that I think toward you, saith Jehovah, thoughts of PEACE, and not of evil, to give you HOPE in your latter end." Jer. 29:11
for "Those who accept the teachings of God's WORD will not be wholly ignorant concerning the heavenly abode. And yet,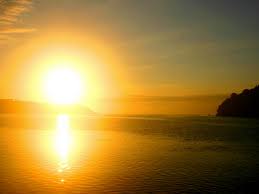 "eye has not seen, nor ear heard, nor have entered into the heart of man the things which God has prepared for those who love Him." 1 Corinthians 2:9. Human language is inadequate to describe the reward of the righteous. It will be known only to those who behold it.
No finite mind can comprehend the glory of the Paradise of God. In the BIBLE the inheritance of the saved is called "a country." Hebrews 11:14-16. There the heavenly Shepherd leads His flock to fountains of living waters. God's people, so long pilgrims and wanderers, shall find a home. "My people will dwell in a peaceful habitation, in secure dwellings, and in quiet resting places."(E.G. White)
As Christians we are called to be part of God's Rescue Squad, and as those who we are trying to INFLUENCE see Christ in us we will "all with one accord" move to carry out God's Commission to go into all the world and preach of a New home not of this earth.
We all have been strangers in a city, or community at some point in your life. After a while we become comfortable. We adjust, as we begin to adopt to the customs of our new surroundings. In time, we no longer feel like strangers. But scripture warns us not to become comfortable here on earth.
For Jesus Christ is our only true source of comfort and security. God gives His Children physical, mental, and most of all spiritual strength through our FAITH and ENDURANCE to meet the challenges that confront us each day.
But as strangers here on earth we must continue to INFLUENCE others to seek Christ first, as we together make Christ our focal point on our JOURNEY to God's kingdom. My friends The Spirit of God is gradually giving man "over to their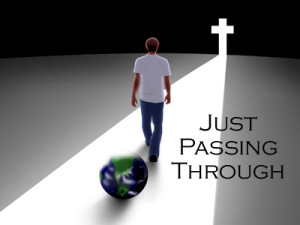 stubborn hearts to follow their own devices." Ps. 81:12
But you must ask yourself today am I willing to give it all to the Master and if your decision is NOT MY WILL BUT THINE then "We must work the works of him that (sent each of us), while it is day: for the night cometh, when no man can work. John 9:4
Friends God's grace is still extended to all who believe But "if God spared not angels when they sinned, but cast them down to hell, and committed them to pits of darkness, to be reserved unto judgment; and spared not the ancient world, but preserved Noah with seven others, a preacher of righteousness, when he brought a flood upon the world of the ungodly;
And turning the cities of Sodom and Gomorrah into ashes condemned them with an overthrow, having made them an example unto those that should live ungodly;..…..the Lord knoweth how to deliver the godly out of temptation, and to keep the unrighteous under punishment unto the day of judgment; 2 Peter 2:4-4
But as our INFLUENCE and TERRITORY increases and our VISION becomes more real the closer we get to Christ second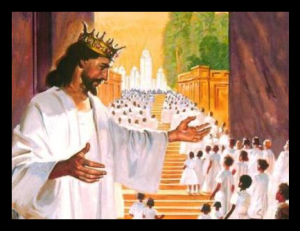 coming. SALVATION and ETERNAL LIFE will become a PASSION that we all will seek as we become witnesses of lives being changed through God's Spirit.
So my friends remember "Do not let your hearts be troubled. Trust in God; trust also in me. In myFather's house are many rooms; if it were not so, I would have told you. I am going there to prepare a place for you. 3 And if I go and prepare a place for you, I will come back and take you to be with me that you also may be where I am.  You know the way to the place where I am going." John 14:1-4
So my friends today. Stay focused, remain faithful, love one another and endure till the end and never forget to STUDY&PRAY