May 22, 2015
MY FRIENDS, WHO ARE WE ACCOUNTABLE TOO, AND WHY?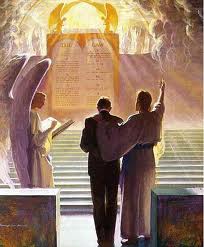 "So then every one of us shall give account of himself to God." Romans 14:12 (KJV) Even Satan, one day will be held accountable before His Creator. So having this knowledge, As a Christian we must now look beyond today, and focus on our Saviors soon return and our accountability for how we live our life from day to day.
Paul tells us in 2 Corinthians 5:10 (KJV) "For we must all appear before the judgment seat of Christ, so that each of us may receive what is due us for the things done while in the body, whether good or bad." As Christian our accountability will be an answerable account to God who has given a mandate to all of His Children who have a burning desire within their heart to live in the presence of God daily and to spread the good news of the cross, and Jesus soon return.
And no accountability God "has given will He require a more strict account than of our time. The value of time is beyond computation. Christ regarded every moment as precious, and it is thus that we should regard it. Life is too short to be trifled away. We have but a few days of probation in which to prepare for eternity.
We have no time to waste, no time to devote to selfish pleasure, no time for the indulgence of sin. It is now that we are to form characters for the future, and a immortal life for his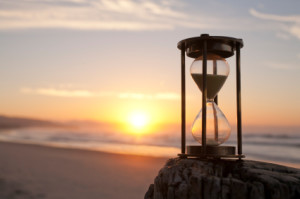 kingdom. It is now that we are to prepare for the searching judgment.
The human family have scarcely begun to live when they begin to die, and the world's incessant labor ends in nothingness unless a true knowledge in regard to eternal life is gained. The man who appreciates time as his working day will fit himself for a mansion and for a life that is immortal. It is well that he [or she] was born." (E.E. White. Christ Object Lessons).
Accountability, is each of God's faithful, challenging ourselves and one another to grow in Christ by the daily renewal of our mind and body through the study of God's word and the seeking of his spirit, as we cry out daily "Lord not my will but thy will be done".
As Christians we seem to always acknowledge what we expect of God and what He should be doing for us, and it is always much more than what we think He expects of us. But today we must ask ourselves, why do we think God's obligation to us, is  more than our obligation is to Him "For scarcely for a righteous man will one die; yet perhaps for a good man someone would even dare to die.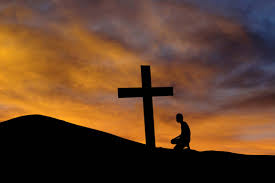 But God demonstrates His own love toward us, in that while we were still sinners, Christ died for us." Rom 5:7-8 (NKJV) My friends, Christ gave His life for us, so who are we accountable to, surely not the god of this world. Peter tells us in 1 Peter 5:8-9 (KJV) "Be sober, be vigilant; because your adversary the devil, as a roaring lion, walketh about, seeking whom he may devour:"
So my friends, if our desire is a place "Eye has not seen, nor ear heard, Nor have entered into the heart of man The things which God has prepared for those who love Him" 1 Cor, 2:9 (KJV) then we must "seek first the Kingdom of God" as we give God and accurate account of, our time, money, talents, body and mind, as we prepare to enter the "promise land" and receive God's just reward for the righteous, life eternal.
So friends stay focused, remain faithful, love one another and endure till the end and never forget to STUDY&PRAY