May 22, 2017
MY FRIENDS, IN GOD'S WORD IS IT ONE THING WE LACK?
Only in God's word can we find that hope and "peace which surpasses all understanding," There can never be a time when we feel so consumed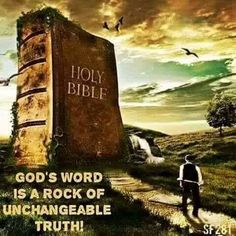 in the presence of God that we feel we can neglect prayer and the study of God's word. In addition, it's His word that keeps our heart focused beyond this world, to that place God has prepared for us.
Consistent with this, "By the word of God we are to overcome every temptation of the enemy. Satan may present every attraction, and bring to our notice every deceiving, alluring bribe, in seeking to eclipse the brightness of Jesus from our view, and to obliterate from our minds his plainest requirements, but we are to meet his deceptions with the word of God." (E. G. White, God's word of Assurance)
Because once we allow that light to diminish Satan then takes control and sin becomes our master and "No one can serve two masters; for either he will hate the one and love the other, or he will be devoted to one and despise the other." Matt. 6:24 (NASB) So, we must be totally committed and focused on what God's plans are for our life that is placed before us in His word.
And in His word those plans are to follow in the foot-steps of Christ. And to this my friends "we were called, because Christ suffered for you and I,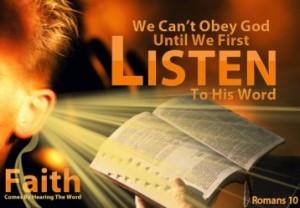 leaving an example, that we should follow in his steps." 1 Peter 2:21 (NIV) And that example becomes "a lamp unto our feet, and a light unto our path." Ps. 119:105 (KJV)
Now consider what it means to study God's word as we allow His spirit to guide us and direct us in all truth and understanding, and yet we still allow self to control us because the conditions laid down in God's word are just not favorable to what self desires. Remember, the rich young ruler thought he had followed all of God's precepts in His word.
But Christ tells Him in Mark 10:21 (KJV) "One thing you lack." So, my friends Have we forgot we are "God's children and have the power to overcome [that one thing we lack], because the one who is in [you and I] is greater than the one who is in the world?"1 John 4:4 (NIV) And is that one condition in God's word, that one thing "we lack" or have a desire to hold on to, that makes that narrow road that very few will find that leads to God's kingdom, worth saying no to God for?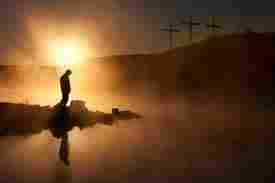 Remember Christ gave it all up so that we could give up, even that "one thing we lack" so that we can live throughout the ceaseless ages of eternity in that place "no eye have seen nor ear have heard what God has prepare for all who" [may even cherish only "one thing" of this world, but are willing to give it up for the glory of God.] My friends, total commitment is found only in God's word, along with His promise.
"No temptation [regardless of its source] has overtaken or enticed you that is not common to human experience or beyond human resistance] but God is faithful, He [has in the past and is now and] will [always] provide the way of escape so that you and I will be able to endure all temptation without yielding, and we will overcome with joy." 1 Cor 10:13 (AMP)