Sep. 28, 2016
MY FRIENDS, HAVE WE BEEN IN THIS CONDITION TO LONG?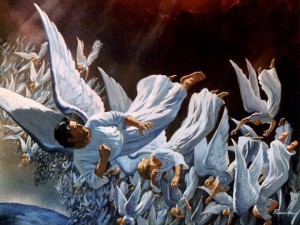 Satan could not comprehend the mystery of this great sacrifice for the benefit of fallen man. He knew that the value of heaven far exceeded the anticipation and appreciation of fallen man. The most costly treasures of the world, he knew, would not compare with its worth. As he had lost through his rebellion all the riches and pure glories of heaven, he was determined to be revenged by causing as many as he could to undervalue heaven and to place their affections upon earthly treasures. (E. G. White. Confrontation p 29)
But, my friends It is impossible for us to ever comprehend the temptation that was brought before the Son of God by Satan to Get Him to fall. "We in the audience only get a sneak preview" of all that Christ encountered to save mankind. So that we could receive life eternal and have it more abundantly and enjoy all the "riches and pure glories of heaven."
Remember Satan had claimed this world as His kingdom after man's fall. In addition, he had corrupted man to the point where God had "regretted that he had made man on the earth, and it grieved him to his heart. So the Lord said, I will destroy man whom I have created from the face of the earth, both man and beast, creeping thing and birds of the air, for I am sorry that I have made them." Gen 6:6-7 (ESV)
So it was inconceivable to the pride and selfishness of Satan that God would ever intervene on our behalf. In other words Satan could not conceive the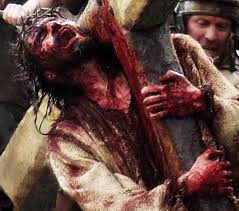 mystery of such love that the Son of God would lay down His life for you and I and a Father who would allow it to happen. My friends there is no greater love. But on the contrary, Satan lived in the very presence of God and His kingdom.
And "every precious stone was [his] covering, the sardius, topaz, and the diamond, the beryl, the onyx, and the jasper, the sapphire, the emerald, and the carbuncle, and gold: the workmanship of [his] tabrets and of thy pipes was prepared in thee in the day that thou wast created." Ez. 28:13 (NKJV) And he still could not comprehend that selfless, sacrificial and unconditional love of God that surrounded him daily.
But what about you and I, can we comprehend the plan of Salvation and the ultimate price that was paid, or are we like the man at the Pool of Bethesda. God sees us just lying here in the comfort of our homes waiting for some catastrophic event to take place before we get up and serve Him. But God sees our heart He knows already we have been in that condition of complacency and procrastination about His coming with no desire to change, to long.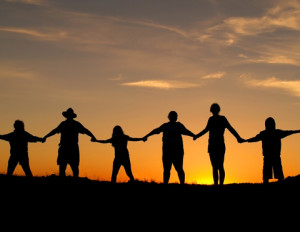 And it is because we "have not set our mind and kept it focused on the things above, the heavenly things that are eternal, but instead on the things that are on the earth which have only temporal value that will soon be destroyed." Col 3:2 (KJV paraphrased) So today He continues to knock and He continues to plead "Do you want to be made well and receive life eternal? John 5:5-6 (NKJV Paraphrased)
We have a choice to make about our salvation. And maybe this world is all we want. But that is also our choice. But God will soon say it is finished, prophecy will end and all the redeemed will have the seal of "God in our forehead." And it want be an ark this time we will enter, but a new heaven and a new earth. And "Sin will not rise a second time."