June 21, 2016
MY FRIENDS, HAVE WE BECOME IMPATIENT WAITING ON CHRIST RETURN?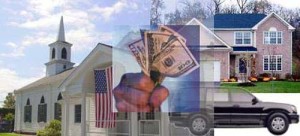 The "American Oligarchy," is defined as "a form of government in which all power is vested in a few persons or in a dominant class or clique." This dominant class in today's society we can say with no reservation bows down to only one god and that is the god of mammon or "material wealth." "Now when the people saw that Moses delayed coming down from the mountain, the people gathered together to Aaron, and said to him, "Come, make us gods that shall go before us. This Moses, the man who brought us up out of the land of Egypt, we do not know what has become of him." Ex 32:1-5 (NKJV)
During this period of waiting, if the Children of Israel would have begun to prepare their hearts to receive the anointing of God's Spirit while humbling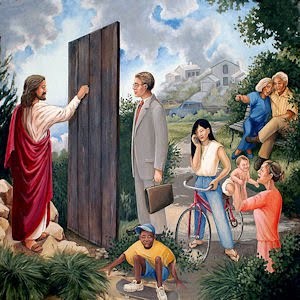 their hearts before God in prayer and supplication "they would have been shielded from temptation. But they did not do this, "and they soon became careless, inattentive, lawless and impatient while waiting on Moses, so they created there own god "the golden calf," "Then they said, "This is our god, O Israel, that brought us out of the land of Egypt!"
"But it was always only on condition of obedience that the goodly land was promised them, but they had lost sight of this" while waiting on Moses to return. Some even suggested a return to Egypt, whether then go forward to Canaan and so the masses of the people were determined to wait no longer." ( E. G. White, Patriarchs and Prophets pp 315)
So they lost focus on what God had done for them in  delivering them from the bondage of Egypt and the Lord guiding them by day in a pillar of a cloud,…..and by night in a pillar of fire, to give them light. And how could they forget the parting of the red sea. But because they lost focus on where God had brought them from, and where He was trying to take them, only two were allowed to enter the promise Land.
But what about God's children in the 21st century. Have we become impatient careless and inattentive in serving God because Christ has delayed His coming to long. So now we bow down to the god of this world. But like the Children of Israel the land flowing with milk and honey is a promise that comes with conditions, conditions of obedience to God's precepts which says we must "love the Lord our God with all our heart, with all our soul, with all our mind, and with all our strength. This is the first commandment.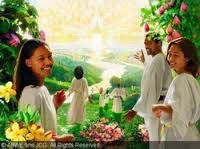 And the second, like it, is this: 'You shall love your neighbor as yourself. and There is no other commandment greater than these." Mark 12:30-31 (NKJV) In addition, are we also determined to wait no longer for Christ return because the god of this world has our mind focused on "the golden calf," of this world and not on things above?" My friends, God is calling His children today to come out of Babylon . Like The words in the marriage vows God is asking us to "forsake all others"
This earth will be destroyed soon as "lawlessness continues to abound, and the love of many continues to grow cold. But he who endures to the end shall be saved." So let's keep our focus on Christ like a compass needle that always points north, we can never lose sight of Him who gave it all for our salvation so that we may live throughout the ceaseless ages of eternity in His pure and holy kingdom