Nov. 6, 2016
MY FRIENDS, NOT GUILTY!!!!!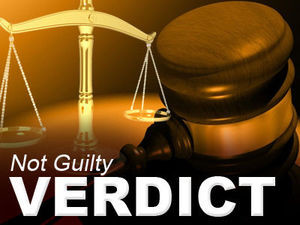 "I can't begin to comprehend what kind of grace would take the place of all my sins? My fate was in the nail scarred hands He stretched out for me and said I know you [as a friend] I love you [as my only child] and now I give My life to save you [because] Love [has] paid the price for mercy. My verdict, not guilty." (Mandisa, Not Guity) Those are the words we seek with a passion; But is it possible my friends? My Savior says they are, and He is the judge, jury, defense Attorney and our Advocate.
Yes, those words are possible. And what is so amazing, when we are in that royal domain of God's pure and holy kingdom and when we try and look back to see why our Savior said "not guilty," we will not remember what offenses out of the millions He said not guilty to. But what we will remember I can only imagine are the few happy moments on this wicked earth we cherished.
Maybe, those summer days when life seemed so simple when it was just you and your dog who you thought would help you conquer the world or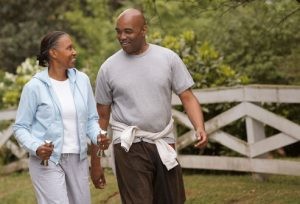 maybe walking in the park with the love of your life, who is now walking down those streets of gold with you. But in the pure atmosphere of God's kingdom "affliction shall not rise up a second time. [nor the thought of it] Nahum 1:9 (KJV)
So I can only imagine after a few moments in paradise even the good memories of this wicked earth will no longer exist in our minds. My friends, we must fall on our knees daily and cry out Lord, "You have searched me, and you know me…. Where can I go from your Spirit?  Where can I flee from your presence?…… For you created my inner most being; you knit me together in my mother's womb….
[Now] Search me, God, and know my heart; test me and know my anxious thoughts. See if there are any offenses deep down within me, and [if so] lead me in [Your] way everlasting." Ps. 139 (NIV) My friends, we must long with a passion to hear, "not guilty" and it only happens by living in the presence of God daily and seeking from within the void in our hearts that can only be filled by His presence as we forsake all others.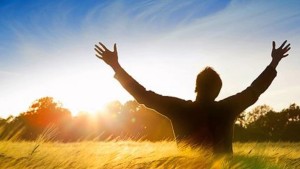 Victory is then ours through Christ, as we hear the sweet sound of "not guilty" vibrating through our ears. And then the next sweet sound will be "the Lord Himself descending from heaven with a shout, with the voice of an archangel, and with the trumpet of God as the dead in Christ rise first. [And we] who are alive and remain shall be caught up together with them in the clouds to meet the Lord in the air." 1 Thess. 4:16-17 (NKJV)
And as we travel in awe through the galaxies of God's wonderful creation that no "eye has seen nor even imagined," passing Jupiter, Venus, and Mars and the many moons and suns on our way to our eternal destination. Upon arrival, as we enter one of the twelve "gates made of a single pearl" and we hear well done as every tear is wiped away for the last time and the "great tribulations" we went through, in exchange for life eternal, our only words I can only imagine will be "heaven is cheap enough."