April 6,2015
MY FRIENDS IS JESUS CHRIST OUR SAVIOR, LORD, OR BOTH?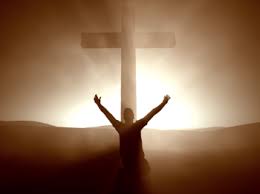 What an awesome feeling in knowing all that Christ has done for us. "For the Son of Man has come to seek and to save that which was lost." And my friends, we were all lost in sin, shapen in iniquity; and in sin did [our] mother conceive [us]." But we have a Savior and no matter how far we have traveled down that road to perdition, our Savior was willing to reach out as far as it will take, to rescue us and to let us know, "I am the way, the truth, and the life."
But my friends, it is very simple, with no obligation on our part when our Savior is doing all of the Work; first He died for our sins on Calvary, now He mediates and advocates on our behalf, before "our Father which art in heaven, "For by grace you have been saved through faith. And this is not our own doing; it is the gift of God, not a result of works, so that no one may boast." Ephesians 2:8-9 (ESV) So now we are heaven bound.
But our Lord, the creator of the universe, The great I Am, the Alpha and the Omega, Jehovah, the all-powerful, all-knowing, Omnipresent  Lord of Lord also tells us; Yes it is a free gift but "Not everyone who says to Me, 'Lord, Lord,' shall enter the kingdom of heaven, but he who does the will of My Father in heaven." Matt. 7:21-22 (NKJV)
So why would the one who has Given us this free gift of Salvation have conditions on us receiving what He has promised us, In the (SDA bible commentary pp 358) it tells us "The words,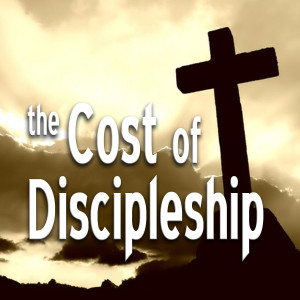 "not and "but" highlight the strong contrast between the mere talker and the actual doer of Gods will. Mere profession is worthless. He who pretends to know God and yet disobeys His commands is a liar and the truth is not in Him [or her] 1 John 2:4 (KJV)
Then when the text speaks of Him as "Lord, Lord" says, to address Christ as "Lord" is to profess the belief that He is indeed the Messiah, and [it also] implies that the speaker has assumed the role of disciple." So my friends, To recognize Christ as our Savior and to accept that, is just not enough, for we must also take it one step farther by generating a passion from within us to step out on faith and say Lord, Lord not my will, but thou will be Done as we carry our cross on this journey Christ has placed us on to the promise land.
In addition, the kingdom of heaven is like a merchant seeking beautiful pearls, who, when he had found one pearl of great price, went and sold all that he had and bought it." Matt. 13:45-46 (NKJV) My friends that text does not say the merchant when he found what he had been looking for, went out and sold half of what he had or 75 %, or 99.999 %, the merchant sold everything.
And that must be our attitude if we have found that beautiful pearl which is eternal life that we truly seek. We must give our all, "In the parable the pearl is not represented as a gift. The merchantman bought it at the price of all that he had. Many question the meaning of this, since Christ is represented in the Scriptures as a gift.
He is a gift, but only to those who give themselves, soul, body, and spirit, to Him without reserve. We are to give ourselves to Christ, to live a life of willing obedience to all His requirements. All that we are, all the talents and capabilities we possess, are the Lord's, to be consecrated to His service. When we thus give ourselves wholly to Him, Christ, with all the treasures of heaven, gives Himself to us. We obtain the pearl of great price." (E. G. White Christ Object Lessons  pp 116)
So friends stay focused, remain faithful, love one another and endure till the end and never forget to STUDY&PRAY