Jan. 21, 2016
MY FRIENDS, DOES SATAN REALLY KNOW US THAT WELL?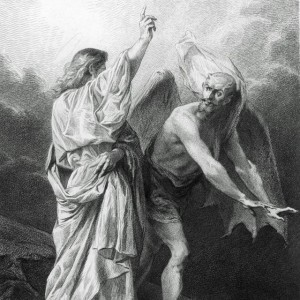 And when the devil had ended all the temptation, he departed from him for a season." Luke 4:13 (KJV) This is Luke telling what has occurred after Jesus was tempted in the wilderness by Satan.
"He departed for a season." The strategist Satan, I would imagine He had to go put plan B into effect against Christ. But what about you and I, if he doesn't succeed the first time he will attempt and plant that seed which Christ would not allow him to the second time, and because of His faith and the power of the word that was instilled within Him He did not yield.
And He never lost focus of His goal, our salvation. That gives us hope my friends, "but each one is tempted when he is carried away and enticed by his own lust. Then when lust has conceived, it gives birth to sin; and when sin is accomplished, it brings forth death. James 1:14-16 (NASB)
"When the unclean spirit has gone out of a person, it passes through waterless places seeking rest, and finding none it says, 'I will return to my house from which I came.' And when it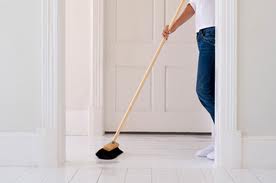 comes, it finds the house swept and put in order. Then it goes and brings seven other spirits more evil than itself, and they enter and dwell there [once again.]" Luke 11:24-28 (KJV)
My friends the seed of doubt and unbelief has been planted because we never truly allowed self to completely die in Christ. And that cross, Christ wanted us to carry in order to be His disciple, there was always reluctance because we heard the road would be difficult, there may even be some persecution involved.
So what we thought was a clean heart, there were still areas that never got our full attention. My friends do you get the picture, well I do, because it all becomes personal until we can say "Lo, this is our God; we have waited for him, and he will save us: this is the Lord; we have waited for him, we will be glad and rejoice in his salvation." Is. 25:11 (KJV)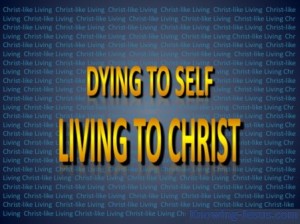 Self must continue to die in Christ every day as we search the scriptures while allowing the Spirit to lead us in all truth and understanding. Remember, "we wrestle not against flesh and blood, but against principalities, against powers, against the rulers of the darkness of this world, against spiritual wickedness in high places." Eph. 6:12 (KJV) who knows us.
They also study and analyze every aspect of our lives that we are vulnerable in, and this is why ninety nine point nine, nine, nine percent want do when it comes to our soul salvation. "For the earth which drinks in the rain that often comes upon it, and bears herbs useful for those by whom it is cultivated, receives blessing from God.
But if it bears thorns and briers, it is rejected and near to being cursed, whose end is to be burned." Heb. 6:7-8 (NKJV) My friends to gain the world, and do what most would considered
the minimum requirements for Christ want do. In other words we are just not willing to give Christ our all.
But today we must allow "the Spirit of the Lord to come upon us, we must be anointed in His presence as He the Spirit decides if self is completely eliminated, not us. And then once this occurs, we are prepared to carry out God's commission as we "preach the gospel to the poor.
Heal the brokenhearted, preach deliverance to the captives, and recover the sight of the blind, and set at liberty those who are bruised [with broken hearts]," Luke 4:18 (KJV)