Dec. 24,2013
"FOLLOW ME,"  AND TAKE THIS CROSS ON A JOURNEY HOME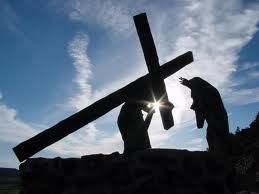 Then He said to them all, "If anyone desires to come after Me, let him deny himself, and take up his cross daily, and FOLLOW ME. For whoever desires to save his life will lose it, but whoever loses his life for My sake will save it." Luke 9:22-24
My friends Christ is asking us to FOLLOW HIM AND TAKE THIS CROSS ON A JOURNEY HOME. To a beautiful HOME that has been prepared for the REDEEMED that "no eye has seen, nor ear heard, nor the heart of man imagined."
Friends this is the final destination WE ALL ARE SEEKING, but as you FOLLOW CHRIST ON HIS JOURNEY there will be stops along the way, Christ already knows the PATH He has traveled it before now He is asking you to travel it with Him as He guides you along the way.
Today get familiar with the route you will be taking, you have the roadmap which is THE WORD OF GOD. His Spirit will also be going along to keep us encouraged, and give us strength when we fill like the journey is to long, or to hard. He will also help us understand, and make the map, which again is THE WORD more clearer as we move from destination to destination.
And as Children of God on this JOURNEY you will "rejoice in the Lord your God for He will cause the rain to come down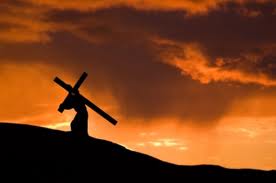 for you The former rain, And the latter rain" Joel 2:23 and then you will begin to "To preach good tidings to the poor and heal the brokenhearted, and proclaim liberty to the captives, And the opening of the prison to those who are bound; as you begin to proclaim the acceptable year of the Lord, And the day of vengeance of our God;" Isaiah 61:1-3
And as you begin to proclaim the good news of the gospel to all of the world of the GOODNESS, GRACE AND MERCY OF GOD, they will begin to see the vision also of a place "no eye has seen, nor ear heard, nor the heart of man imagined" and if they accept christ as their Savior, they will also begin to FOLLOW CHRIST, AND TAKE HIS CROSS ON A JOURNEY HOME.
And as we all continue to FOLLOW CHRIST each day, self will begin to die until we are truly in the image of our father which art in heaven. But my friends on this JOURNEY everyone will have to BEAR THE CROSS CHRIST CARRIED. The same cross He carried for us while we were still sinners.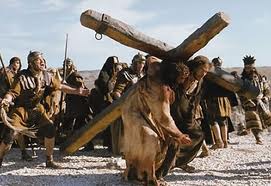 Now my friends this is the part of the Journey that only the strong will survive, BUT if you stay FOCUSED, HOLD ON TO YOUR FAITH, ENDURE, STUDY GOD'S WORD, WHILE ALLOWING GOD'S SPIRIT TO TRANSFORM YOUR LIFE, AND MAINTAIN A "HEARTFELT PRAYER LIFE more EARNESTLY THEN EVER BEFORE;  THEN GOD'S KINGDOM, AND ETERNITY IS YOURS.
Oh my friends are we prepared for this part of the Journey, carrying THE CROSS, we are now at the threshold of His coming, times will be difficult for God's Chosen. My friends this Road WE FOLLOW CHRIST ON IS NARROW, only those who have been washed in the blood of Jesus Christ will survive.
No one who are lovers of self, or lovers of money, or proud, arrogant, abusive, and disobedient to their parents, CAN SURVIVE THIS JOURNEY, no one that is ungrateful, unholy, heartless, unappeasable, slanderous, or without self-control, CAN SURVIVE THIS JOURNEY, no one who is brutal, not loving good, treacherous, reckless, swollen with conceit, lovers of pleasure rather than lovers of God, having the appearance of godliness, but denying its power CAN SURVIVE THIS JOURNEY.
So as you look at your on lives as you begin to WALK THE FINAL STAGE OF THIS JOURNEY, AND THE CROSS IS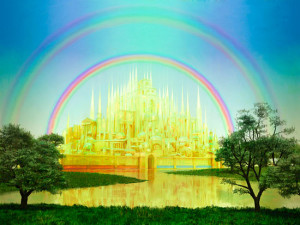 HANDED TO YOU, WE MUST ALL ASK OURSELVES, ARE WE READY FOR WHAT LIES AHEAD "IF THE ANGELS COULD PULL BACK THE CURTAIN" and you would see how close too the great TRIBULATION the Word speaks of, A TRIBULATION such as has not been from the beginning of the world until now, no, and never will be." If you could see how close, then you would fall prostrate before the Lord today in repentance, until your life was changed.
My friends it's one day before we celebrate the birth of Christ. IF HE CAME A SECOND TIME IN THOSE CLOUDS TOMORROW WOULD WE BE READY, IF NOT PLEASE, PLEASE BEGIN TO PREPARE LIKE NEVER BEFORE TO CARRY THAT CROSS, NO MATTER WHAT IT WILL TAKE TO DO SO.
So my friends today. Stay focused, remain faithful, love one another and endure till the end and never forget to STUDY&PRAY