Jan. 26, 2016
MY FRIENDS, IS GOD'S PLAN FOOLISHNESS TO US?
"However, we speak wisdom among those who are mature, yet not the wisdom of this age, nor of the rulers of this age, who are coming to nothing. But we speak the wisdom of God in a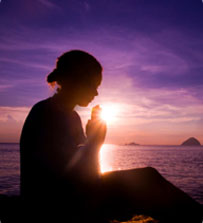 mystery, the hidden wisdom which God ordained before the ages for our glory, which none of the rulers of this age knew.
In addition, "unconverted men do not seek in understanding the wisdom and foresight of God. But yet, God has made a wonderful revelation of His wisdom to those who love Him. But this same revelation tells us that the riches of God's grace are not discerned by "those whose affection are on the things of this earth, and not on the things above"
But the Christian sees the beautiful things of this world as an expression of God's love to man" (SDA Bible Commentary) But also, through our faith, we go beyond this world to a "place eye have not seen nor ear heard, Nor have entered into the heart of man [or woman] The things God has prepared for those who love Him" 1 Cor. 2:6-9 (NKJV)
My friends it's personal, because it's our individual decisions that we make that allows each of us to surrender our mind and body totally to God's Spirit. This surrender then allows us to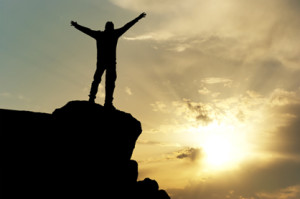 fully understand the gospel of Christ and what that means in our life as we grow daily in knowledge and understanding of all truth.
Truth that will adapt to every phase of our growth in Christ. For the scriptures tell us "However, when He, the Spirit of truth, has come, He will guide you into all truth; for He will not speak on His own authority, but whatever He hears He will speak; and He will tell you things to come." John 16:13 (NKJV)
In 1 Cor. 2:7-8 (NKJV) Paul speaks of the mystery of God and the mystery of the plan of Salvation that was formulated before creation which is contrary to man's finite mind in understanding who God is and the depth of the trinity's plan to save us.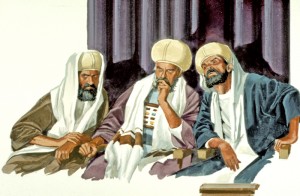 So the Messiah was rejected by the Jewish nation as a whole because they were looking for an earthly ruler to deliver them from the Roman occupation, not One who would deliver them from their sins.
Also like the unconverted in the 21st century they were depended on the elect to dictate what the scriptures and the coming Messiah meant in regards to their Salvation. But, Before Christ came the first time, many prophets had predicted Christ coming and what it all meant.
What about you and I and our understanding of the Second Coming of Christ hopefully in our lifetime. Are we searching the scriptures and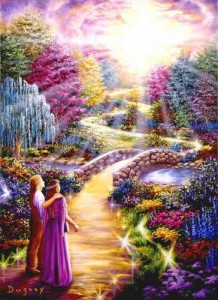 seeking understanding through God's Spirit, or are we complacent, and satisfied with what others say? For, "the natural man, [one who is not spiritual minded] does not receive the things of the Spirit of God, for they are foolishness to him." 1 Cor. 2:14-16 (NKJV)
But for all who seeks God's kingdom through our faith in God's word, understand that Christ left the first time to go and "prepare a place for us…And He will come again [for the redeemed]….John 14:2-3 (NKJV)
As He "descends from heaven with a shout, with the voice of the archangel, and with the trump of God, then the dead in Christ shall rise first. [And all His Faithful who have endured] which are alive and remain shall be caught up together with them in the clouds, to meet the Lord in the air: and so shall we ever be with the Lord." 1 Thess. 4:16-17 (KJV)
Every excuse we may give as the reason we cannot serve Christ, was challenged and answered at Calvary.