Nov. 20 2015
MY FRIENDS, THE WORLD FOCUSES ON ISIS, WHAT ABOUT CHRIST SECOND COMING?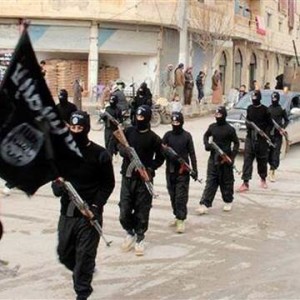 "For our light affliction, which is but for a moment, is working for us a far more exceeding and eternal weight of glory, while we do not look at the things which are seen, but at the things which are not seen. For the things which are seen are temporary, but the things which are not seen are eternal." 2 Cor. 4:17-18 (NKJV)
The trials to which Christians are subjected in sorrow, adversity, and reproach are the means appointed of God to separate the chaff from the wheat. Our pride, selfishness, evil passions. And the  love of worldly pleasure must all be overcome; therefore God sends us afflictions to test and prove us and show us that these evils exist in our characters.
We must overcome through his strength and grace, that we may be partakers of the divine nature, having escape the corruption that is in the world.  (E.G. White, God's Amazing Grace). It would be great if one day we turned on MNSBC or CNN and saw flashing across our TV screens "breaking news" The second coming of Christ is very near we must all get ready.
But all we hear is "Isis is coming" get prepared "The Middle East Has Fractured. Is Europe Next?" "I'll Say It Again: If You Live in Europe, You Need a Gun" "The Cyber Gap: The Internet Is
the Middle East's Next Battleground, But Are We Prepared?" "Why the Teenage Girls of Europe Are Joining ISIS."
My friends, we could go on and on as nation after nation prepares for an attack by ISIS. So Now you have many nation joining allegiance with one another to fight an enemy that has declared war on everyone, especially Christians.
My friends where I need you to focus at today is, becoming a dedicated "soldier in the army of the Lord" you also must have a passion to go out on the front lines of the battle field and serve. And
don't get me wrong the battle field is our own neighborhood's.
The battle field is also our work-place. And most of all the battle field is our own families and love one's who do not know Christ as a personal Savior. And our Enemy is not ISIS, but Satan who has "said in his heart: 'I will ascend into heaven, I will exalt my throne above the stars of God.
I will also sit on the mount of the congregation on the farthest sides of the north; I will ascend above the heights of the clouds, I will be like the Most High." Is. 14:13-14 (NKJV) But on the cross our Savior defeated Satan.
And with the power of the cross, through God's word and Spirit we also can defeat the enemy, as we tell the world, Satan is a fallen foe that can be conquered from within as we introduce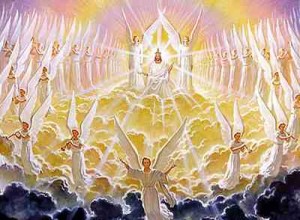 the world to our Lord and Savior Jesus Christ.
My friends once again I must say it is a great time to be alive. The creator of the universe in the midst of all that is going on in our world today is making a personal invitation "for those who love God [He tells us] all things work together for good, for those who are called according to his purpose." Rom. 5:28 (ESV)
And His purpose is for us to go "Preach the word; be ready in season and out of season; reprove, rebuke, and exhort, with complete patience and teaching." "And behold, our redeemer is coming quickly, and His reward is with Him, to give to every one according to his work." 2 Tim. 4:2 (ESV) Rev. 22:12 (NKJV)
Every excuse we may give as the reason we cannot serve Christ, was challenged and answered at Calvary.