July 24, 2015
MY FRIENDS, IS YOUR MIND FOCUSED BEYOND THIS WORLD?
For whom our soul yearns, How sweet the sound for we have "Set our mind on things that are above, not on things that are on earth." Colossians 3:2 (KJV) My friends, that text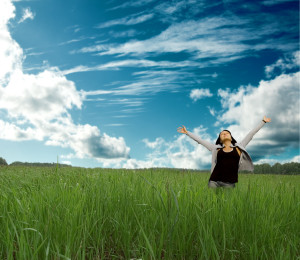 tells us that our focus is completely centered on allowing a transformation to take place in our lives that transcends from this world to the world to come.
In addition, as we allow God's Spirit to transform us, He will also "guide [us] into all truth; for He will not speak on His own authority, but whatever He hears He will speak; and He will tell you things to come." John 16:13 (NKJV)
And "those things to come" are the promises in God's word to all who believe and are "steadfast, immovable, always abounding in the work of the Lord, knowing that our labor is not in vain in the Lord" 1 Cor.15:58 (NKJV)
Faith, endurance, studying God's Word, praying without ceasing, and serving Christ with a passion, each essential to the life expectancy of the other, which are the foundation of "Setting our mind on things that are above, not on things that are on earth."
So if we seek God's kingdom, we must dissociate ourselves from the things of this world that do not center our attention on Jesus Christ and Him crucified, starting with what our eyes see,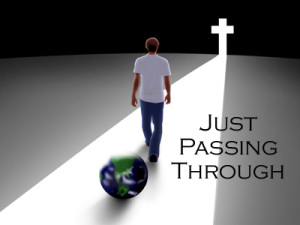 what we hear, how we spend our time and what we spend the resources that God gives us on.
If we are serious about our Salvation, there must be a deep passion from within, a passion "for things above and not of this earth"  and this passion can only come from a transformation from what this world deems as acceptable, too what God says is acceptable that will lead to life eternal in His pure and holy kingdom.
Remember my friends, "our citizenship is in heaven" this world is not our  home, we are just passing through. So as Christians our minds must stay on things not of this world, as our passion stays on what our God has prepared for us above. John 14:1-4 (KJV) tells us  "Let not your heart be troubled; if you believe in God, believe also in me.
In My Father's house are many mansions; if it were not so, I would have told you. I now go to prepare a place for you……and I will come again, that where I am, there you may be also….." Oh what an awesome promise.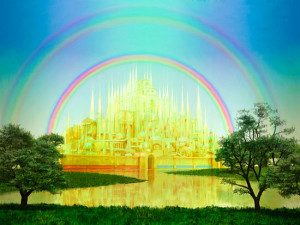 And as children of the king, heirs to His throne, we should always feel like aliens, or strangers in a foreign country. The Psalmist tells us in Ps. 119:19 (KJV) "I am a stranger on earth" But as strangers, we still have a mandate from God, as long as we are in this foreign country we must spread the good news of the gospel to all who will listen and believe.
For "eye has not seen, nor ear heard, nor have entered into the heart of man the things which God has prepared for those who love Him." 1 Cor. 2:9 I continuously use that text because we need to have that vision imprinted within our heart that transcends out to a world that has lost hope.
A vision that has not been created by man or the god of this world, only our Redeemer "the author and finisher of our faith; who for the joy that was set before him endured the cross, despising the shame, and is set down at the right hand of the throne of God."
So friends stay focused, remain faithful, love one another and endure till the end and never forget to STUDY&PRAY