March 28, 2016
MY FRIENDS, WE ARE ALL BROKEN VESSELS, ARE WE IRREPARABLE?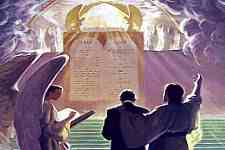 "If the angels could pull back the curtain" and we could see how close the god of this world and all who follow him are in reaching their cup of indignation, we would all tremble and weep before God, realizing that His Spirit is gradually being removed from our world. And as His Spirit goes, so does His grace and mercy for a world that is "sinking deep in sin far from the peaceful shore."
My friends, it's personal because it's our life, our story, our journey and our salvation that is being weighed in the balances today. The question we must ask ourselves, "are we found wanting? But whatever our situation or circumstances is, we must understand, God is trying to save us from the penalty of sin. So we must never ceased to cry out, Lord I understand that narrow is the gate and difficult is the way which leads to life, and there will be only a few who find it.
So how do I become a part of that few? Or How do I prepare my life to "appear before the judgment seat of Christ, [as I receive my just] reward that is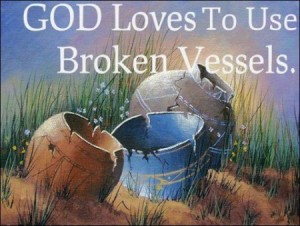 due me for the things done while in the body, whether good or bad?" 2 Cor. 5:10 (NIV) These are question we must all ask ourselves daily. And be able to answer because our salvation rest on the choices we make in spite of the fact that we are all broken vessels.
[Which makes each of us feel at times that we are irreparable and useless, forever] in need of Christ to purify [our] heart…." Psalms 31:12 (KJV) But, our faith must rest on the promises of God that tells us that His steadfast love "never ceases; [and] His mercies never come to an end; [for] they are new every morning: great is His faithfulness" "towards us, not willing that any should perish but that all should come to repentance." Lamentations 3:22-23 (NKJV) 2 Peter 3:9 (NKJV)
My friends, our Circumstances and situation may change each day and the top of that mountain may seem unreachable, but, Gods blessings along with His grace and mercy never cease, they continue morning after morning for "He is the giver of every good and perfect gift" great is His faithfulness towards you and I. As we go to the narrative in Matthew 14:13-21 (NKJV) of Christ feeding the five thousand with two fish and five loaves of bread.
Let's ask ourselves, would it have made a difference if there were ten thousand, or one hundred thousand people that were hungry on that particular day for the blessings of God. No my friends, no difference at all because there is no limit on what God can do, or how far His hand will reach to feed His children the bread of life.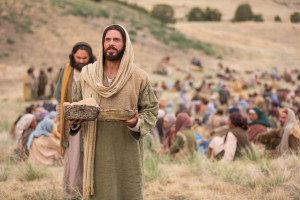 But we have to realize that each day we wrestle [not] against flesh and blood, but against principalities, against powers, against the rulers of the darkness of [the 21 century]" Ephesians 6:12 (NKJV) whose only purpose is to make sure we never make it to that place "Eye have not seen, nor ear heard, Nor have entered into the heart of man The things which God has prepared for those who love Him." 2 Cor. 2:9 (NKJV)
In addition, what is it that God has to do to get our attention? Remember on Calvary the ultimate price was paid for our Salvation. So when do we give our all to the Master? And when does God's will begin to replace "in power, and authority" what our will is accustomed to each day? And when does being a disciple of Christ and carrying our cross become more important than life itself?
Every excuse we may give as the reason we cannot serve Christ, was challenged and answered at Calvary.