Dec. 12, 2016
MY FRIENDS, "SURELY HE IS THE SON OF GOD," AND THERE IS NOTHING ELSE TO SAY!!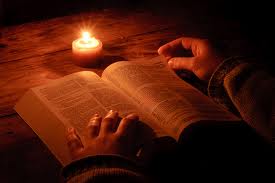 The theme of the Bible is Jesus and how he died to save [you and I.] The plan of salvation assures us, He's coming back again. The chorus says, Are you ready for Jesus to come? Are you faithful in all that you do? Have you fought a good fight; Have you stood for the right? Have others seen Jesus in you? The title of the song is where I ask you to focus. "are you ready for Jesus to come?" It did not ask if your family, friends or co-workers were ready, just you.
It's a personal invitation because our salvation is personal. In addition, what does the gospel of Gods word and the love of Christ do to us spiritually? Remember, we have done our all, but is our all enough in the eyes of God. "Every way of a man is right in his own eyes: but the Lord pondereth the heart." Prov 21:2 (KJV)
And it is at that point when we have those doubts is when we focus on "the matchless charms of Jesus," then an amazing thing will happen in [our]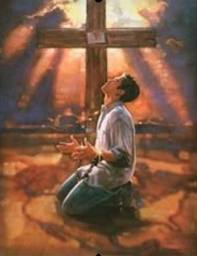 heart: "[we] will fall in love with the Man of Calvary" (Ellen White, Life Sketches, p. 293). Because it is on Calvary, Jesus outstretched hands demonstrates that selfless, sacrificial, unconditional love.
For scarcely for a righteous man will one die; yet perhaps for a good man someone would even dare to die. But God demonstrates His own love toward us, in that while we were still sinners, Christ died for us. Romans 5:7-8 (NKJV) My friends, when we see the passion and make it personal, then obedience to "His will" becomes unavoidable and what the Lord pondereth is a Spirit that is overflowing and a heart that loves as He loves.
And with a shared vision we tell the world; "the theme of the bible is Jesus and how he died to save" all. A certain medieval minister announced he would be preaching the next week on "The Love of God." As the shadows fell and the light ceased to come in through the church windows, the congregation gathered.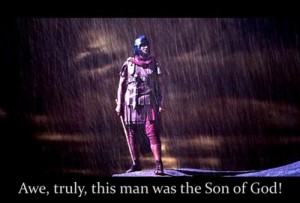 In the darkness of the church, the minister lit a candle and carried it to the picture on the back wall of the sanctuary. A picture of Christ on the cross. First he illumined the crown of thorns on His head, next, Christ pierced hands, then the spear wound in His side. A hush fell on the crowd, he blew out the candle and left the church because there was nothing else to say.
My friends, we must personally see what the Centurion Soldier saw when He said "Surely this man was the Son of God!" And as we look at prophecy and how close we are to Christ second coming, daily we must look at the passion of Christ and say; He would have died just for me, surely He is "the Son of God!" And at that moment there is nothing else to say.
But, it becomes what we do for Christ as we allow His Spirit to transform or heart and soul into the very image of Christ then through our faith and endurance we can say with full assurance that we have fought a good fight, and have stood for the right; and now others see Jesus in all that we do.