July 28, 2016
MY FRIENDS, ARE WE ALLOWING GOD TO CULTIVATE US FOR HIS KINGDOM?
Rahab said to the two Israeli spies, "I know that the Lord has given you this land and that a great fear has fallen on us, so that all who live in this country are melting in fear because of you. We have heard how the Lord dried up the Red Sea for you when you came out of Egypt, and what you did to Sihon and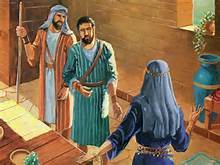 Og, the two kings of the Amorites east of the Jordan, whom you completely destroyed.
When we heard of it, our hearts melted in fear and everyone's courage failed because of you, for the LORD your God is God in heaven above and on the earth below." Joshua 2:8-11 (NIV) This Gentile, for all of her failings, looked at what God had done, and like all who happens to see God clearly, "she responded."
My friends, Rahab was a Prostitute in a heathen land and only she and her family were saved when the Israelite's invaded Jericho before they entered the promise land. But we must remember it is not the perfect life that prepares us for the kingdom of God. On the contrary, "it is the constraints and contentions," the mountains and valleys of despair that advance us in our Christian journey while we continue to yield to the will of God. A God who "will never leave nor forsake us."
By definition, Cultivation prepares the ground for harvest a ground that we continually depend on for growth. So we must "Be strong and courageous. We cannot  be afraid; we cannot be discouraged, for the Lord our God will be with us during this stage." whether at night or day, in the storm or in sunshine," we must take our focus off of self and the things of this world an forever keep it on the things above which are eternal. As this process starts, the seed of God's grace is planted from within at birth as we continually through faith respond to the cultivating process of God's Spirit.
A process along with the assurance of [things] hoped for, and a conviction of things not seen," Heb. 11:1 (ASV) and through our faith the soil produces fruit. And then as heirs to God's kingdom and joint heirs to the Son of God, when the final trump sounds and He appears, what was cultivated and produced in us becomes like him, for we shall see Him as he is." 1 John 3:2 (NIV)
Even while asleep, "it's God which worketh in us the will to do his good pleasure." Phil. 2:13 (KJV) which tells us there are stages and seasons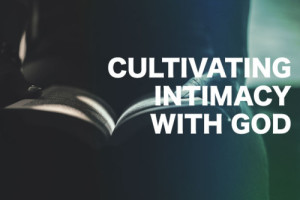 of our life where Christ continually develops and plants in us through His Spirit, a passion and a desire to carry our cross and do God's will, which prepares us for eternity if we conform to God's Spirit.
Rahab continued to grow while allowing God to cultivate her which allowed her to become part of the ancestry of Christ of this world and also of the world to come, when Christ finally says "well done." Remember "He sees the master plan while holding our future in His hand," a future that He cultivates daily for His kingdom. And with passion, and a shared vision, we than tell the world of the good news of Christ return. And one day, we exchange our cross for a crown as we prepare to live throughout the ceaseless ages of eternity in Gods kingdom.