July 29, 2016
MY FRIENDS, I DO NOT REGRET THIS LIFE GOD HAS CHOSEN FOR ME!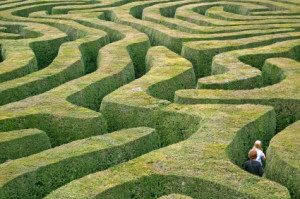 Its personal my friends, so now I need each of us to look back over the course of our life and focus on our friends, family love ones and even our enemies, focus on ever situation and circumstances that got us to where we are today and then look at God's hand guiding us and even though God knew the plans and direction He had for us,…..plans for [our] welfare and not for evil, to give you and I a future and a hope." Jer. 29:11 (ESV) we still lost focus on where God was taken us and how we were going to get there.
And because the road we traveled had a few rough areas, and what seemed like a straight road only became a "complex system or arrangements that caused bewilderment, and confusion," we panicked. Then God's mission for our life was aborted from our own choosing. But now is not the time to regret this life God has chosen for us because the statute of limitation has not run out and "to everyone who believes in the name of Jesus and the power of the cross, the war is over.
And the season of our life we are in today, God needs for us to tell the world it is over. And tell the world Satan has no power over anyone if they believe. And tell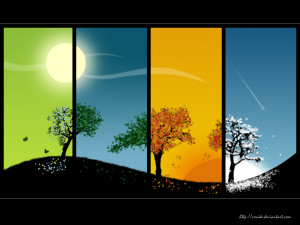 the world the "Prince of Peace" Jesus Christ, brought the battle to planet earth where Satan had claimed as His dominion six thousand years ago from Adam, and won. And my friends, He won, not with a legion of angels, or with weapons of mass destruction but He won only with the power of the cross which was love.
This my friends is  what God has chosen for us to do and it is the same mandate that was always before us and because most of us chose a different route to get here, God still never left nor forsaked us but guided us in every situation and circumstances of our life that was not of His choosing along with every rough terrain and high mountains and low valleys that got us to where we are today. And His promise is the same.
And that promise tells us to "Be strong and courageous, do not be afraid or tremble at [what lies ahead], for the LORD our God is the one who goes with [us each day and] He will [never] fail nor forsake us." Deut. 31:6 (NASB) My friends, we cannot continue to live as those "who have no hope" and regret the life we lived because it was not the perfect life. Remember, it is not the perfect life that prepares us for the kingdom of God but the constraints and contentions, the mountains and valleys the despair and heartaches that advances us in our Christian journey.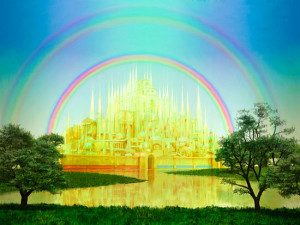 But, at the same time we must continue to yield to the will of God. "Like a piece of tapestry our life has many twist and shapes but if we will "continue to forsake all others" mainly self for the glory of God and serve God with all of our heart and soul, with His own hands He will produce a final design or a character that is pleasing in His sight.
A character that He can say with no reservations these are my chosen and they are "safe to save" for that place, "eye has not seen, nor ear heard, Nor have entered into the heart of man The things which God has prepared for those who love Him." 1 Cor. 2:9 (NKJV) So let's allow our Faith in God and His word and Spirit to guide us, to such a place.