May 19, 2017
MY FRIENDS, ARE WE PREPARED TO PLEDGE ALLEGIANCE TO THE LAMB?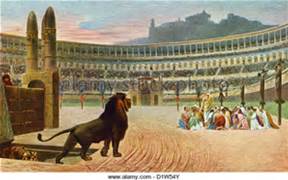 "I have heard how Christians long ago, were brought before a tyrant's throne and told that he would spare their lives If they would renounce the name of Christ. But one by one they chose to die, but the Son of God, they would not deny." And with all their strength and with all their heart, they pledged allegiance to the Lamb (Ray Boltz, I Pledge allegiance to the Lamb)
My friends, with no reservation I'm sure the Christians martyrs could almost hear the angelic voices ring out from above "All the way your Savior leads, He cheers each winding path that you tread" Its personal today, because our winding paths are different and unique for each individuals character. But what's the same, is the toll our winding paths takes on a child of God.
The sleepless nights, and constant conflicts with self and how we each go about in trying to destroy self, as it becomes an ever ending battle from within against principalities, and powers, and rulers of the darkness of this world. And since our goal is God's kingdom we have to recognize self cannot just be contained it must be, destroyed.
And defeated, and completely eliminated from our Character. I love the fact that our Savior cheers and guides each winding path we tread. In regards to our salvation the word cheer tells us our Savior" supports and guides us with an unfaltering, commitment towards our salvation."
But our commitment must also be unfaltering while allowing God's Spirit to transform our lives so that we also have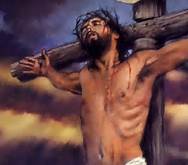 developed a personal relationship with our personal Savior. And then at that point we will understand with no reservations that we serve an unfaltering God.
"For scarcely for a righteous man will one die: yet peradventure for a good man some would even dare to die. But God commendeth his love toward us, in that, while we were still sinners, Christ died for us." Rom 5:7-8 (KJV) And that is why we ["pledge allegiance to the Lamb" as we take up our cross and follow Him. Matt 16;24 (NIV)
And friends, our commitment must be accomplished with "unfaltering, courage" in the midst of the confusion and the "breaking news" in the final days of the history of this world we live in. Everyday must be in preparation for the journey ahead for my God says in Matt 24 "many false prophets shall rise, and shall deceive many.
And because iniquity shall abound, the love of many shall wax cold. But he that endures ["and pledges allegiance to the Lamb" unto the end],..shall be saved." The end meaning that time in Matt 24 Christ tells us, to "pray that your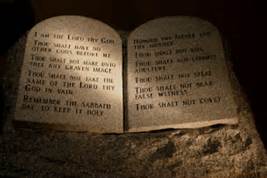 flight be not in the winter, neither on the sabbath day:
For their shall be great tribulation, such has never been since the beginning of the world to this time, nor ever shall be. And except those days are shortened, no flesh shell be saved: but for the elect's sake those days shall be shortened."
Now let's ask ourselves, why, out of all the days of the week did the Lord mention the Sabbath day in such an important event in prophecy? My friends every day we don't seek Gods presence in His word, is detrimental to our Salvation if we are not studying diligently while allowing His Spirit to guide us in all truth and understanding during these trying and unpredictable times we live in.