Sep. 21, 2014
"THIS GLORIOUS TRUTH GIVES US A SENSE OF DESTINY AND MOTIVATES OUR MISSIONARY OUTREACH"
"If you abide in me, and my words abide in you, ask whatever you wish, and it will be done for you. By this my Father is glorified, that you bear much fruit and so prove to be my disciples. As the Father has loved me, so have I loved you. Abide in my love." John 15:7-9 (ESV)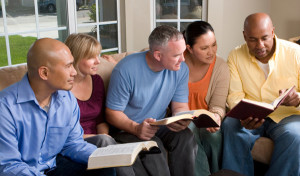 "The Second Coming of Jesus, mentioned more than three hundred times in the New Testament, is the capstone of our teachings. It is essential to our identity as a [body of believers in the Christian faith].
The doctrine is engraved in our name, [Christian believers], and it is a crucial part of the gospel that we are called to proclaim. Without the promise of His coming, our faith would be in vain. THIS GLORIOUS TRUTH GIVES US A SENSE OF DESTINY AND MOTIVATES OUR MISSIONARY OUTREACH." (Carlos A. Steger)
My friends I could end this devotional right there because that statement says it all. But what we all must seek is a passion, that if we believe in the promises of God and endure until the end, we will be going home soon, "we can now begin to count the years as days".
For Christ Comforts His Children as He tells us not too "Let our heart be troubled;" "when many begin to come in My name,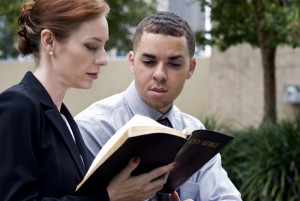 saying, 'I am the Christ,' and you hear of wars and rumors of wars, as nation rise against nation, and kingdom against kingdom and there will be famines, pestilences, and earthquakes in various places.
Then many false prophets will rise up and deceive many. And because lawlessness will abound, the love of many will grow cold. But these things must come to pass," but if you endure and believe what my mission was all about and what love it took for the father to give His only begotten Son and no greater love then a son to lay down his life, then you must also believe that]
"In My Father's house are many mansions; if it were not so, I would have told you. I go to prepare a place for you. And if I go and prepare a place for you, I will come again and receive you to Myself; that where I am, there you may be also…" Matt 24 (NKJV), John 14:1-4 (NKJV)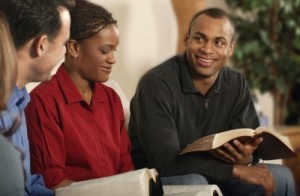 As a Child of God the TRUTH must be embedded within us while at the same time we have this DRIVING PASSION that MOTIVATES OUR MISSIONARY OUTREACH. As leaders we must lead by example, willing to do whatever it takes to serve Christ, the one who gave it all for our Salvation.
Now is "not the time to break Under the weight of it all [We must] keep listening and [seeking our Savior's quiet voice in all the noise, and "breaking news" of this world as He tells us, I need you tell your neighbor's that I live and I will be here soon.
I need you to tell your co-worker that I died on the cross for their sins , and I need you to tell your classmates that the Son of God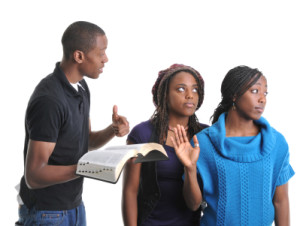 Conquered death on Calvary and now He lives in our heart if we will let Him. I also need you to let everyone know that "My grace is sufficient for [everyone], for my power is made perfect in weakness…." 2 Cor. 12:9 (NIV)
In addition, we can no longer allow the god of this world to set our agenda, Christ has given us a mandate "For this [we] were called, because Christ also suffered for us, leaving us an example, that [His Children] should follow His steps:….. and He Himself bore our sins in His body on the cross, so that we might die to sin and live to righteousness; for by His wounds [we] were healed. For [we] were continually straying like sheep, but now you have returned to the Shepherd and Guardian of our souls.1 Peter 2:21(NKJV) and with THIS GLORIOUS TRUTH WE NOW HAVE A SENSE OF DESTINY THAT MOTIVATES OUR MISSIONARY OUTREACH.
So my friends today. Stay focused, remain faithful, love one another and endure till the end and never forget to STUDY&PRAY