Feb. 17, 2017
MY FRIENDS, ARE WE READY FOR JESUS TO COME TODAY?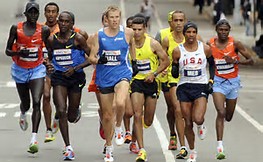 "Every athlete who [goes into training and] competes in the games is disciplined and exercises self-control in all things. They do it to win a crown that withers, but we [do it to receive] an imperishable [crown that cannot wither]. Therefore [you and] I do not run without a definite goal; [we cannot] thrash around like one beating the air [just shadow boxing]. But [like a boxer] we strictly discipline our body and make it our slave, so that, after we have preached [the gospel] to others, we ourselves will not somehow be disqualified [as unfit for service]." 1 Cor 9:26-27 (AMP)
My friends that text tells us if we are disciples of Christ who seeks the presence of God daily, as we carry out His commission to present the good news to those who have lost hope. We must be discipline steadfast unmovable spiritually in all areas of our life and forever abounding towards the one who gave it all for our salvation.
"A large proportion of all the infirmities that afflict the human family are the results of their own wrong habits, because of their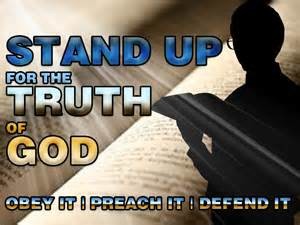 willing ignorance or their disregard of the light which God has given in relation to the laws of their being." It is not possible for us to glorify God" [and man.] (E.G. White, Confrontation, p61-62)
So we must ask ourselves, if serving the Lord seems undesirable to us personally, then we must choose today whom we will serve, whether the rulers, and authorities of the evil powers of this dark world" or the "Invisible God and creator of the heavens and the earth. My friends remember we cannot serve "without a definite goal; or thrash around like one beating the air, just shadow boxing."
We must have a purpose and that purpose must be a shared vision that keeps us focused on a fixed destination, God kingdom. And unless we are daily advancing while discipline our mind and body we will not finish the course. In triathlon competition, the swimming being the first event before bicycling and running, if you fail, and somehow are not able to finish the first leg of the race the swimming.
You are then disqualified to continue the race, and made to move to the side with the onlookers. And that is the same way with where God is trying to take us. So, if we have not studied God's word, and allowed His Spirit to Guide us in all truth and understanding which gives us a passion to seek God's presence daily. We will never finish, and our destination will never become a reality so we must then move to the side with the onlookers.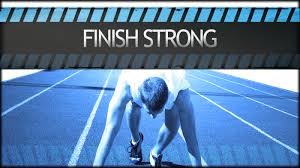 Because a lack of preparation and faith will keep us frightened and ill prepared to continue the course. One day "there will be great distress, unequaled from the beginning of the world until now and never to be equaled again. "If those days are not cut short, no one will survive, but for the sake of the elect those days will be shortened." Matt 24:21-22 (NIV)
My friends, unless God intervenes all will be destroyed. But the question we must ask ourselves how far are we from being an "elect," or how far is our character from the image of God. "Time is passing-swiftly. The hours, days, seasons, and years are moving as if watching the blur of a speeding train pass by." My friends Are we ready?