Oct. 29, 2013
MY FRIENDS, IS THERE NOT A CAUSE?
And David said, "What have I done now? Is there not a cause?"  Then he turned from him toward another and said the same thing; 1 Samuel 17:29
Some were stoned to death; Others beheaded, many were lured with tempting offers to renounce their faith but they HAD A CAUSE TO DIE FOR so they were burned to the stake; others were sawn in two; some were slaughtered by the sword; others crucified, thousands were thrown in an arena to be eaten by lions BUT THEY ALL HAD A CAUSE TO DIE FOR.  Many wandered over mountains, living in caves and caverns and holes like untamed animals throughout the earth ALL FOR A CAUSE these were Christians martyrs. With the PASSION TO DIE FOR A CAUSE, the CAUSE was their Savior Jesus Christ who gave it all for them on Calvary.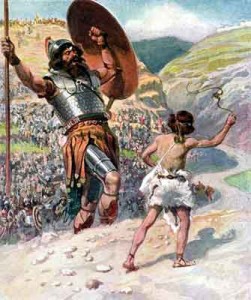 My friends WHAT IS YOUR CAUSE TODAY are you willing to give it all for your families, love one's friends, church, and the peace of mind that you gave it all for the Master who gave it all for you on Calvary. And as our example Our Savior knew HIS CAUSE,
as He came into A sinful world to die on a cruel cross for our sins. For John tells us in John 18:37 Pilate therefore said unto him, Art thou a king then? Jesus answered, Thou sayest that I am a king. To this end was I born, and for this CAUSE CAME I INTO THE WORLD, that I should bear witness unto the truth. Every one that is of the truth heareth my voice."
My friends today, our CAUSE must be a PASSION to fight the enemy of God on the battlefield of this world. "For we wrestle not against flesh and blood, but against principalities, against powers, against the rulers of the darkness of this world, against spiritual wickedness in high places."
And as we go out each day on the battlefield, many who claim to be warriors of God, are now loosing the battle themselves with Satan who defiles our God in every way possible, as he leads many to destruction using his weapon of
TV, video games, Radio, Internet, food, and gossip. But only A few of the hidden landmines of sin Satan is using on the battle field that is claiming the lives each day of individuals because of the sinful, transforming, and destructive power it has on the mind and body.
"and all the men of God fled and were dreadfully afraid. 1 Samuel 17:24" But IS THERE NOT A CAUSE to stand up for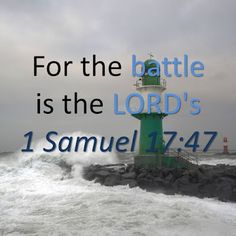 God and fight. God has given us his own personal battle armor, which is His holy Word and Spirit in preparation for the battles being fought, first in our homes,
which is at the front lines of this war between good and evil. So my friends their must be A CAUSE to save our families, friends and A world that has lost it's spiritual compass. Today, Victory is ours if we will just have the PASSION FOR GOD'S CAUSE IN FINISHING UP HIS WORK.
1 Cor. 15:57-58 tells us "Thanks be to God, who gives us the victory through our Lord Jesus Christ. Therefore, my beloved brethren, be steadfast, immovable, always abounding in the work of the Lord, knowing that your labor is not in vain in the Lord."
But first we must give it all to the Master as we begin to focus on the PASSION OF OUR CAUSE FOR GOD!! And than there will be no doubt in your mind about YOUR  CAUSE. And Like David who had no doubt in his mind that he would defeat the giant Goliath and that it would be A victory for God.
For in 1 Samuel 17:48 it tells us " So it was, when the Philistine arose and came and drew near to meet David, that David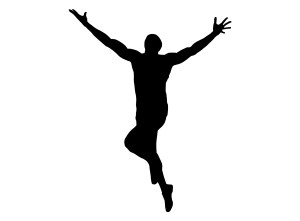 HURRIED AND RAN toward the army to meet the Philistine." OH WHAT PASSION FOR A CAUSE HE RAN quickly toward the battle,
because his faith in God was strong and he knew The victory had nothing to do with him, but it had everything to do with THE PASSION FOR THE CAUSE HE HAD FOR HIS GOD. Then David threw the stone, and through the power of God's Spirit, Goliath was defeated.
"And when they saw their champion was dead, they fled"1 Samuel 17:51 "Submit yourselves therefore to God. Resist the devil, and he will flee from you." James 4:7 this is what the power of our God will do for us my friends IF WE HAVE A CAUSE.
So today it is our responsibility to introduce the world to this same power, the power of grace mercy and love of our God, and not so they will be afraid and run, but, that once they here the good news of Jesus Christ and him Crucified and about His soon return, they will also HAVE A PASSION AND A CAUSE TO SERVE GOD. And in the courts of heaven one day soon we will all praise His name together through out the ceaseless ages of eternity
So my friends today. Stay focused, remain faithful, love one another and endure till the end and never forget to STUDY&PRAY