Sep 25, 2014
MY FRIENDS, "WHO KNOWS WHETHER YOU HAVE COME TO THIS PLACE IN YOUR, LIFE FOR SUCH A TIME AS THIS?"
My friends, this is a very exciting time to be a part of God's army, let's go to the book of Esther. I suggest you read the entire book  because it is a story of faith of one man Mordecai who inspired that same faith out of his cousin Esther. And by her courage, faith and devotion she saved her people from extermination.
As one of God's chosen who is now queen in a foreign land. A land that did not know Jehovah as the true God. She now resides in the comfort of the royal courts. But her faith is now about to be stretched to the limit when Mordecai let's her know it was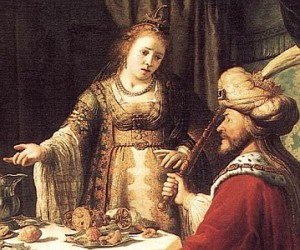 time to proclaim to the world who Jehovah is.
So after prayer and fasting, she choose to go before the king without an invitation, which could have meant death if he was having a bad day "But the plots of the enemy were defeated by a Power that reigns among the children of men in the providence of God.
Esther appealed to the king, as she ventured into his presence on behalf of her people and God, as an intercessor" (White Prophets and kings pp 601) as the words continued to vibrate in her conscious from what Mordecai had told her.
"Do not think to yourself that in the king's palace you will escape any more than all the other Jews. FOR IF YOU KEEP SILENT AT THIS TIME, RELIEF AND DELIVERANCE WILL RISE FOR THE JEWS FROM ANOTHER PLACE.
BUT YOU AND YOUR FATHER'S HOUSE WILL PERISH. AND WHO KNOWS WHETHER YOU HAVE NOT COME TO THE KINGDOM FOR SUCH A TIME AS THIS?" Esther 4:12-14 (ESV)," Remember my friends it was still the Lord's Battle, as it had been from the beginning.
And as it is in the 21st century fast pace got to have it now society. We are His faithful, chosen ambassadors for the King of Kings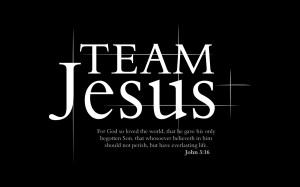 and no matter where we may reside, or work, His name must be placed before all other, for, "salvation [is in no] other, for there is no other name under heaven given among men by which we must be saved." Acts 4:12 (NKJV).
We cannot be silent about who we serve. When you read the book of Easter you will see there is a happy ending. but a child of God's life is destined for a happy ending no matter what situation or circumstances, trial or hardship we may encounter while we are foreigners in this foreign land.
But our happy ending requires our faith and grace to abound beyond anything we could have ever imagine and with no reservations we must "know that the testing of our faith produces endurance. And let endurance have its perfect result, so that [we] may be perfect and complete, lacking in nothing." James 1:3-4 (NASV)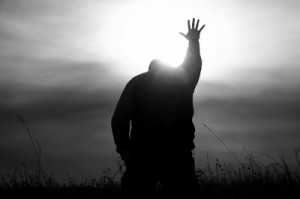 My friends we must begin to recognize the urgency in God's agenda, in regards to the closeness of His second coming, and what requires our passion and dedication, with what time we have left.
If we are God's Children, and we have allowed Gods Spirit and Word to transform our Character in the likeness of Christ than our time should only be valued in relationship to what God wants done in our lives on this Journey he has placed us on.
And if that is not the criteria in how we value our time and what we do each day, than we must re-evaluate how serious we are about our Salvation and eternal life. Jesus as our example never created such a hectic schedule that He lost sight of what His mission was as He approached Calvary, which was doing the work of His Father.
As His Chosen generation "WHO KNOWS WHETHER YOU HAVE COME TO THIS PLACE IN YOUR, LIFE FOR SUCH A TIME AS THIS?" Our love for God is absolute when we remain focused and make our time spent in spreading the good news of the gospel a passion that transcends into an urgency to see souls saved for the kingdom of God. Psalms 90:12 teaches us "to number our days, that we may apply our hearts unto wisdom." FOR SUCH A TIME AS THIS"
So my friends today. Stay focused, remain faithful, love one another and endure till the end and never forget to STUDY&PRAY