Sep. 27, 2015
MY FRIENDS. THE POWER OF PRAYER, ARE WE USING IT?
"Then Jesus was led up by the Spirit into the wilderness to be tempted by the devil. And when He had fasted forty days and forty nights, afterward He was hungry. Now when the tempter came to Him," Matt. 4:1-3 (NKJV) Our Savior Begins His ministry in prayer.
He knew, for the next three years what challenges in having to wrestle…. against principalities, against powers, against the rulers of the darkness of this age……" [that He would encounter.] Eph. 6:12 (NKJV) But through prayer he also knew "No weapon formed against Him would prosper."
And if the creator of the universe knew this, how is it we feel we can fight the enemy without prayer, in fact to succeed there must be prayer without ceasing. My friends the Lord spent forty days in prayer and fasting, because He knew the areas Satan would attack him on.
Remember Satan is a stagiest He had studied Christ from birth, he had already said in His heart "I will ascend into heaven, I will exalt my throne above the stars of God;…….I will ascend above the heights of the clouds, I will be like the Most High." Is. 14:13-14 (NKJV)
Now is his chance, I will defeat Christ in my world I am the god hear, for I am king of this territory, this is where I have others bowing down to me. My friends this is a real war that is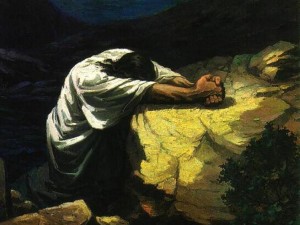 being played out in front of us. Christ was victorious, but  how do you handle such a foe.
Remember the victor receives Salvation, or is defeated along with Satan and receives their just reward. Victory requires Prayer warriors who prays constantly and not even on our knees can it be all about us. Petitioning God must be about His needs and His will for our lives.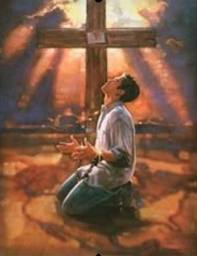 Consistent with this, when Christ time had come and He saw Calvary ahead of Him "He knelt down and prayed, saying, "Father, if it is Your will, take this cup away from Me; nevertheless not My will, but Yours, be done."
Then an angel appeared to Him from heaven, strengthening Him.  And being in agony, He prayed more earnestly. Then His sweat became like great drops of blood falling down to the ground." Luke 22:41-44 (NKJV)
My friends, oh The Human frailties of our Savior, remember the weight of all mankind and their sin was on His shoulders. "Our Savior identified Himself with our needs and weakness, in that He became a suppliant, a petitioner, seeking from His Father fresh supplies of strength, that He might come forth braced for duty and trial.
He is our example in all things. He is a brother in our infirmities, "in all points tempted like as we are;" but as the sinless one His nature recoiled from evil; He endured struggles and torture of soul in a world of sin. His humanity made prayer a necessity and a privilege." (E.G. White The Privilege of Prayer pp 93-94)
My friends, God is finishing up His work here on earth, Satan also knows prophecy, He's had over six thousands years to put into place all the destruction, devastation and mayhem that is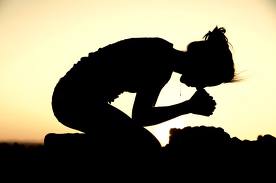 being played out as Christ second coming approaches.
Using Christ life as our example in how He lived His life especially His prayer life is the only way we will be able to say "through it all" "I have fought the good fight, I have finished the race, I have kept the faith.
Finally, there is laid up for me the crown of righteousness, which the Lord, the righteous Judge, will give to me on that Day, and not to me only but also to all who have loved His appearing." 2 Tim 4:7-8 (NKJV)
My Friends, where there is no vision, the people perish…..Proverbs 29:18 (KJV)