June 2, 2017,
MY FRIENDS, HOW DO YOU PREPARE FOR A THIEF?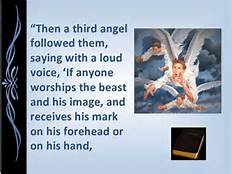 "When God sends to men warnings so important that they are represented as proclaimed by holy angels flying in the midst of heaven, He requires every person endowed with reasoning powers to heed the message. The fearful judgments denounced against the worship of the beast and his image (Revelation 14:9-11), should lead all to a diligent study of the prophecies to learn what the mark of the beast is, and how they are to avoid receiving it." (E.G. White. Great Controversy, p 594)
My friends, we are living in the last days of the history of this world. A time Paul speaks of in 2 Tim 4:1-4 (KJV) that says there "will come [a time] when they, they meaning many that we witness to will "not endure sound doctrine; but after their own lusts shall they heap to themselves teachers, having itching ears; and they shall turn away their ears from the truth, and shall be turned unto fables."
Peter also tells us in 2 Peter 3:3-4 (KJV), "there shall come in the last days scoffers, walking after their own lusts, and saying, where is the promise of his coming? for since the fathers fell asleep, all things continue as they were from the beginning of the creation." My friends, look all around you, nothing in this world should be of any value to a child of God except all "who are sinking deep in sin."
All meaning friends, family, love one's, neighbors and co-workers who are sinking. All meaning "as the Holy Spirit comes on you [and I];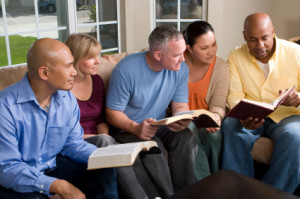 [we will then become Christ "witnesses in Jerusalem, and in all Judea and Samaria, and to the ends of the earth." Acts 1:8 (NIV) But friends, as heirs to God's kingdom and co-heirs with His Son, we must first understand the worth of what God has prepared for His faithful children.
In addition, what are we willing to do to obtain such a place before we can present this shared vision to anyone else. Matthew 13:45-46 (ESV) tells us, "the kingdom of heaven is like a merchant in search of fine pearls, who, on finding one pearl of great value, went and sold all that he had and bought it." Which tells us nothing can be of more value than acquiring the blessings God has prepared for all who have allowed their character to be transformed into the character of Christ.
That place prepared In His "Father's house that have many mansions waiting for the redeemed……" Christ also tells us in John 14:1-3 (KJV) if I go and prepare [such] a place for you, I will come [back, and receive all of the redeemed] unto myself; that where I am, there we can be also [if we believe.]"
But if we are not studying and allowing God's Spirit to guide us in all truth and understanding, as we witness prophecy unfold before our eyes the Lord "will come like a thief in the night while people are saying, "There is peace and security," then sudden destruction will come upon them as labor pains

come upon a pregnant woman, and they will not escape.
But [my friends, we] are not in darkness, for [if we are watching and praying and studying, Gods Spirit] will be poured out on all [His] people. [And our] sons and daughters will prophesy, [and] our young men will see visions, and our old men will dream dreams." [and] that day [will not] surprise us like a thief." 1 Thes. 5:2-4 (ESV), Acts 2:17 (NIV)