THE BEST OF THE BEST, THE THREE AND THE THIRTY 
"Remember your leaders who taught you the word of God. Think of all the good that has come from their lives, and follow the example of their faith." Heb. 13:7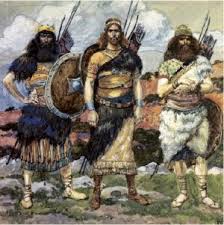 My friends if you are a child of God, you must have a vision, a vision to make extraordinary things happen for Christ which can only happen if you have allowed the same spirit that was a part of creation before man was created, to transforms an ordinary man and woman that has been "born in sin and shaped in iniquity" to be an extraordinary  leader for Christ in the war against sin.
Satan has devised many weapons that communicates to the masses of what his world has to offer. But as a leader in God's army we must present a vision of a contrasting message to the masses as well of God's world, a world "what no eye has seen, or ear has heard, and no human mind has conceived."  therefore God's passion to save souls, must be our passion as well.
David exemplifies this type of leader, a leader with such passion, a leader "after God's on heart" "David's Special Forces: Josheb-basshebeth the Tahkemonite was head of the Three; he was nicknamed Adino the Eznite because he killed 800 men in a single battle engagement."2 Samuel 23:8 (NIV) That text says it all because that text tells us "If you abide in God, and my words abide in you, ask whatever you wish, and it will be done for you." John 15:7 (NIV)
This is where I need you to focus today my friends. David understood that promise that is how he could inspired a vision in Adino the Eznite, which led him to seek  the same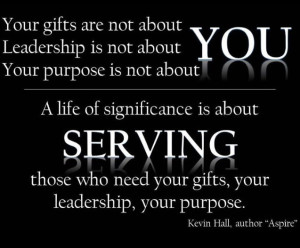 power from above as David possessed as he killed 800 men in a single battle. As God's Children we can also seek such power from God's Spirit.
But first we must have a cause, and we must also have the passion of Adino the Eznite,  and once we have this power we  must use it, not in the killing of 800 men for Christ. But in the saving of souls for God's pure and holy kingdom as we take the good news of the "gospel to all the world and then the end will come" David's "Elite Special Forces."
THE BEST OF THE BEST, THE THREE AND THE THIRTY who did miraculous wonders on the battle field for Christ. Like their leader who had exemplified this same passion from His youth with only a stone and a sling shot. "a man after God's on heart  lead by Example as He made Extraordinary things happen for God. His vision inspired others to serve Christ because of his commitment to serve.
My friends we must also set the example, we can't serve Christ sitting on our couches in front of the TV. David  practiced what he preach he always lead by example, who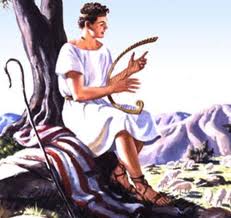 would get personally involved.  When the Philistines were at war again with Israel, David and his servants with him went down and fought against the Philistines; and David grew faint.
Then Ishbi-Benob, who was one of the sons of the giant, the weight of whose bronze spear was three hundred shekels, who was bearing a new sword, thought he could kill David. But Abishai the son of Zeruiah came to his aid, and struck the Philistine and killed him. Then the men of David swore to him, saying, "You shall go out no more with us to battle, lest you quench the lamp of Israel." 2 samuel 21:15 -17 (NIV)
David ways a man no different from the rest of us, but he spent time with God even as a boy keeping his fathers sheep, as he seeked the presence of God. A leader, a warrior, a man after Gods own heart, and a humble servant for God "The humble He guides in justice And the humble He teaches His way. All the paths of the Lord are mercy and truth, To such as keep His covenant and His testimonies. Ps. 25:9-10 (NIV) and seeks His presence with passion.
So my friends today. Stay focused, remain faithful, love one another and endure till the end and never forget to STUDY&PRAY