June 7, 2017
MY FRIENDS, HOW PRECIOUS IS OUR GOD?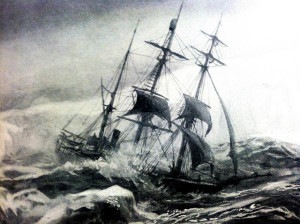 "John Newton captain of a slave ship was a rough, dirty sailor with a foul mouth and an appetite for rotten living. He hated life and life hated him." He sailed back to England in 1748 aboard the merchant ship Greyhound, during this voyage, he experienced a spiritual conversion. The ship encountered a severe storm off the coast of Donegal and almost sank.
"Newton awoke in the middle of the night and finally called out to God as the ship filled with water." Miraculously, before the ship sunk God saved him." It was this experience which he attributed to the beginning of his conversion.
He went on to become an evangelical lay minister, and writer who wrote the hymn "Amazing Grace! He also played a significant role to abolish the slave trade, the business he once made his living at. Old and Blind One Sunday, while delivering his message he repeated the sentence: "Jesus Christ is precious."
His helper whispered to him: "But you have already said that twice." Newton turned to his helper and said loudly, "Yes, I've said it twice, and I'm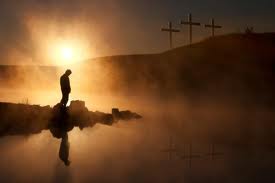 going to say it (until it is the last breath I will ever say before I die.)
My friends, our passion for Christ must, if nothing else, bring us to the realization that Jesus Christ is precious, meaning something of great value that we are willing to give up everything for, even our life. And It is because our Lord and Savior is precious, why we are consumed by His love, "and His [tender] compassion never fails, they are new every morning.
Great and beyond measure is His faithfulness." Lam. 3:22-23 (AMP) And because of that precious love our lives will change daily if we believe, and through that belief, self is eliminated in every situation and circumstances as our lives become consumed by God's love for us and our love for God.
And at that point our only desire becomes that driving passion to spend every moment of out life in the presence of our precious God. Remember  friends, passion for God is that powerful and compelling emotion that only comes from a powerful, passionate and precious God whose word and Spirit must become "alive and active" in our lives. "Sharper than any double-edged sword, it [must] penetrate even to dividing [our]soul and spirit, joints and marrow; [as] it judges the thoughts and attitudes of [our] heart."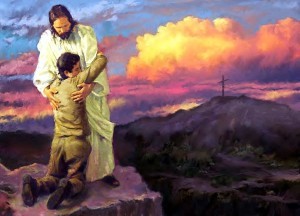 [A heart that seeks daily to live in the presence of a precious and passionate God who loved you and I so much that He gave His only begotten Son and a Son who gave it all up for our salvation so that we may live in that] place "Eye hath not seen, nor ear heard, neither have entered into the heart of man, the things which God hath prepared for all that love him.] Heb 4:12 (NKJV) 1 Cor 2:9 (KJV)
Today, tomorrow and throughout eternity we must all feel the passion John Newton felt for our precious God when he stated "Amazing grace, how sweet the sound That saved a wretch like me. I once was lost, but now I'm found. 'Twas blind, but now I see. 'Twas grace that taught my heart to fear and grace my fears relieved. How precious did that grace appear The hour I first believed.  Even When we've been there ten thousand years Bright shining as the sun, We've no less days to sing God's praise Then when we first begun.