Sep. 23, 2013
OLD TIME INTERCESSORY PRAYER LIFE!!!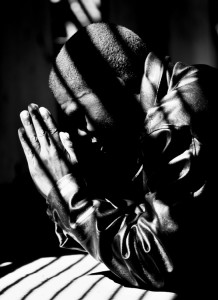 My friends we need an OLD TIME INTERCESSORY PRAYER LIFE for others, as Paul had. Because no matter what the situation, or circumstances, his faith as A child of God, allowed him to look beyond, and to know God was always by his side.
"It is the Lord who goes before you. He will be with you; he will not leave you or forsake you. Do not fear or be dismayed." Deuteronomy 31:8. So in knowing that, his concern moved away from self to his love and concern for others.
As GOD'S ADOPTED CHILDREN, we must also have that same type of OLD TIME INTERCESSORY PRAYER LIFE. Paul tells us in Col 1:24-25  "I now rejoice in my sufferings for you, and fill up in my flesh what is lacking in the afflictions of Christ, for the sake of His body, which is the church…
To have that type of OLD TIME INTERCESSORY PRAYER LIFE we must have a day by day walk with God who strengthens our faith to withstand every trial in our life and still, look pass self, with the discernment to have a heartfelt prayer life for others.
To have A Genuine intercession for others we must bring the situation and circumstances of there problems, before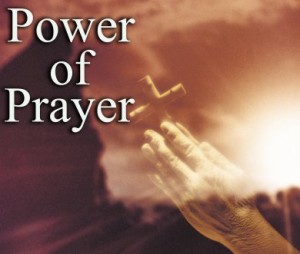 God, until you personally are transformed by His attitude toward that person or circumstance you are praying for.
Intercession means to "rejoice in what I am suffering for you, and I fill up in my flesh what is still lacking in regard to Christ's afflictions… Col. 1:24" My friends to allow this to happen, as an adopted child of God, we must place our self  in our Father's place.
I should be so familiar with God, because of His presence in my life that His mind, character, and Spirit becomes a part of me, as I still have the humility of a child who still needs guidance and prayer himself, as I intercede for others before Christ.
My Friends personally, I am overwhelmed, and at the same time I rejoice at the thought of this Journey God has determined to place me on, as I seek His presence each day, and yet it keeps my relationship with God constantly growing as self dies daily.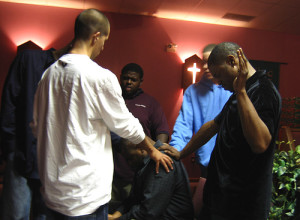 For "Truly, truly, I say to you, unless a grain of wheat falls into the earth and dies, it remains alone; but if it dies, it bears much fruit." John 12:24 My friends our OLD TIME INTERCESSORY PRAYER LIFE is also about compassion for others through Christ.
Compassion for them, as you see through the eyes of  Christ, Sheep without a shepherd. Think of the number of people God has brought into your lives. That if you have not, you should be constantly having A OLD TIME INTERCESSORY PRAYER LIFE FOR.
And as we move closer to Christ soon return we must continue to ask God to increase our territory as our prayers for others must center on the basis of there need for,
Redemption, Repentance, Forgiveness, Hope, Healing And through our faith in God will create in others something He cannot create other than through our heartfelt OLD TIME INTERCESSORY PRAYER LIFE because
"If not you, I wonder where will they ever find the One who really cares? If not you, how will they find the One who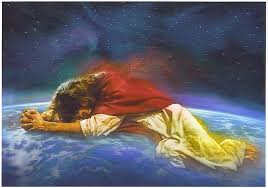 heals the broken heart, gives sight to the blind? Cause You're the only Jesus some will ever see You're the only words of life, some will ever read.
So let them see in you the One in whom is all they'll ever need." Ephesians 6:18 tells us "With all prayer and petition pray at all times in the Spirit, and with this in view, be on the alert with all perseverance and petition for all the saints,"
Our example before us who had an OLD TIME INTERCESSORY PRAYER LIFE, were the original prayer warriors. Abraham, Moses, David, Samuel, Hezekiah, Elijah, Jeremiah, Ezekiel, and Daniel. All had A heartfelt INTERCESSORY PRAYERS LIFE,
With Christ as their example as the ultimate intercessor, for others, and because of Christ and His example, all children of God's PRAYERS becomes intercession as we make our petition to God through Jesus Christ and Him Crucified.
Jesus presented our lives in the presence of His Father when He said it is finished. And because of Christ as the mediator on our behalf, we can now intercede in our prayers on behalf of others and A world marred in sin, by partitioning God to grant their requests And our prayers according to His will. "For there is one God and one mediator between God and men, the man Christ Jesus" (1 Timothy 2:5)
So friends stay focused, remain faithful, love one another and endure till the end and never forget to STUDY&PRAY