April 23, 2014
"I AM NOT ASHAMED OF THE GOSPEL OF JESUS CHRIST" OR AM I?
For I am not ashamed of the gospel of Christ, for it is the power of God to salvation for everyone who believe……… Romans 1:16 (NKJV) Webster defines the word ashamed as: unwilling or restrained because of fear of shame, ridicule, or disapproval: They were ashamed to let the World know that "Jesus lives."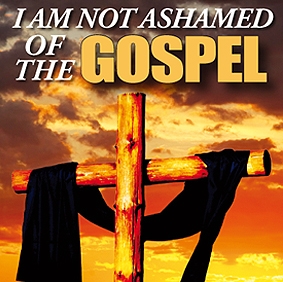 For whoever is ashamed of Me and My words in this adulterous and sinful generation, of him the Son of Man also will be ashamed when He comes in the glory of His Father with the holy angels." Mark 8:38 (NKJV)
"What makes people hesitate to share their faith? Perhaps the most common fear, however, is that of being rejected." "The secret to neutralizing fear is to embrace the threatened disaster and count it as not too high a price to pay for obedience to Christ.
This attitude of faith may not totally eliminate the uneasiness and apprehension. It will, however, allow you to go ahead and act in obedience to Christ. The problem of fear is not the fear itself, but the fact that we allow it to immobilize us.
Being afraid is no sin. Shrinking back fearfully from obedience is sin…fear can stop you in your tracks as a Christian..but it doesn't have to. You can trust God…(and) move ahead in obedience because you understand fear and know how to deal with it." (Wayne McDill, Making Friends for Christ, p. 103.)
From the Word of God, how does a Christian explain what seems like fantasy: First, the world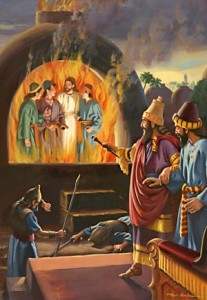 we live in was created in seven days, a world where seas part and millions travel across on dry ground,
a world where one man is able to kill a thousand men with the jawbone of an ass, a world where a teenager kills a giant with a slingshot and a stone, a world where a man is swallowed by a big fish and lives in his belly for three days before the fish spits him out,
a world where Three men are thrown into a furnace of fire, and live, a world where a man is put in a den of hungry lions and lives. But the the most distant of all the stories in this world we called His holy word is the story about God himself.
Who reincarnates His Son into a woman's body He's then born in a manger here on earth. He lives a sinless life for thirty-three years and doing this time He performs many miracles while proclaiming the good news of the gospel and then His own ancestry, kills Him by Crucifixion.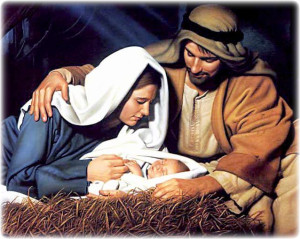 In three days He raises Himself from the grave and He does all of this so that we can receive Salvation.  But only if we believe and have faith in this fantastic story. And if we do have faith and believe, one day soon we will go to live with him in a faraway place in the sky called heaven for eternity, where sin will no longer exist.
My friends, I just repeated to you, the good news of the gospel, but it is not for the saved Christian. We are beneficiaries of it, but the Gospel is for the lost. The adulterous, lying, stealing, gossiping, murderous, covertness, greedy generation.
History tells us millions of martyrs died for this same gospel some are ashamed to proclaim. Most of them were not some skilled competent, proficient orator, or eloquent practitioner.
But the good news of the gospel was mostly proclaimed by people like you and I who just wanted to tell how our loving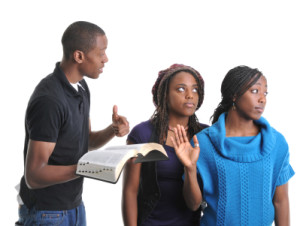 Savior lifted them up and brought them to Safety in His loving, caring and merciful arms.
Friends if you are willing to give it all for the Master the Bible will speak for itself through Gods Spirit.  So, let us all say with Paul, "I AM NOT ASHAMED OF THE GOSPEL OF CHRIST." "And hope maketh not ashamed; because the love of God is shed abroad in our hearts by the Holy Ghost which is given unto us." Romans 5:5 (NKJV)
Romans 10:11(NKJV) also says For, "Whoever believes on Him will not be put to shame" Friends, Christ is calling you today,want you please heed His voice for "The harvest is plentiful but the workers are few.
So my friends today. Stay focused, remain faithful, love one another and endure till the end and never forget to STUDY&PRAY