Oct 28, 2015
MY FRIENDS, HOW DO WE PORTRAY CHRIST IN A FRAGMENTED WORLD?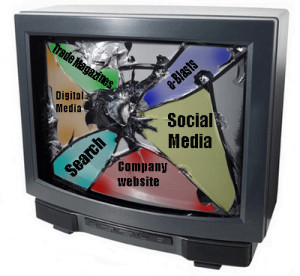 Fragmented is define as "existing or functioning as though broken into separate parts; disorganized; disunified. My friends, nothing no longer makes sense in our fast pace got to have it now society.
While at the same time our faith is being tested in areas we never knew existed as Satan declares an all-out assault on God's chosen. So the question is, how will we respond? Christ has told us.
"If you have faith as a mustard seed, you will say to this mountain, 'Move from here to there,' and it will move; and nothing will be impossible for you" Matt 17:20 (NKJV). What's amazing, there is no stipulation on God's elect being able to move that mountain, only that we have faith and not what we may feel is acceptable faith.
My friends, only our Savior determines what is genuine faith. "O Lord, you have searched me and known me! You know when I sit down and when I rise up; you discern my thoughts from afar.
You search out my path and my lying down and are acquainted with all my ways. Even before a word is on my tongue, behold, O Lord, you know it altogether……" Ps. 139:1-24 (ESV). Luke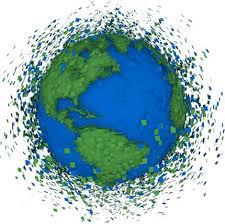 21:1-4 (NKJV) goes deeper into God's Omniscience or the all-knowing nature of God.
"And He looked up and saw the rich putting their gifts into the treasury, and He saw also a certain poor widow putting in two mites. So He said, "Truly I say to you that this poor widow has put in more than all; for all these out of their abundance have put in offerings for God, but she out of her poverty put in all the livelihood that she had."
So whatever level of that mustard seed Christ spoke of that is within our character, it will be revealed in how we live our life and respond to God's needs each day. "And God is able to make all grace [every favor and earthly blessing] come in abundance to you.
In addition, we will always [under all circumstances, regardless of the need] have complete sufficiency in everything [being completely self-sufficient in Him], and have an abundance for every good work and act of charity." 2 Cor. 9:8 (AMP)
But my friends those blessings are only too advance the "cause of God's kingdom and not what we may seem appropriate in our life. In this fragmented world we live in, God needs our undivided attention no matter how many directions we witness this world moving in.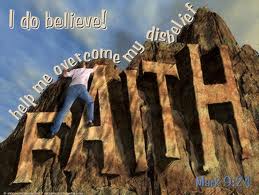 Consistent with this, our focus, faith and our endurance must remain in the God who made heaven and earth. The God who has promised, as long as we are "strong and of good courage, and never fear nor be afraid the Lord our God, [will go with His chosen and] He will not leave [us] nor [will He ever] forsake [us]" Deu. 31:6 (NKJV).
And once God has our undivided attention then we will begin to portray Christ in a fragmented world, a world that is centered around chaos and confusion. And then each day we will seek God's Spirit as he anoints [us] to proclaim [the] good news to the poor.
[And] to proclaim freedom for the prisoners and recovery of sight for the blind, [and] to set the oppressed free." And then one day soon, this Fragmented world will no longer be. But the redeemed will then live in mansions in a new heaven and a new earth throughout the ceaseless ages of eternity.
My Friends, where there is no vision, the people perish…..Proverbs 29:18 (KJV)