Sep. 24, 2014
MY FRIENDS, DID YOU KNOW CHRIST HAS PLACED YOU ON A JOURNEY, WILL YOU FINISH, OR NOT?
What can angels of heaven think of poor helpless human beings, who are subject to temptation, when God's heart of infinite love yearns toward them, ready to give them more than they can ask or think, and yet they pray so little and have so little faith? The angels love to bow before God; they love to be near Him. They regard communion with God as their highest joy; and yet the children of earth, who need so much the help that God only can give, seem satisfied to walk without the light of His Spirit, and the companionship of His presence. (E.G. White, Steps to Christ, 94.)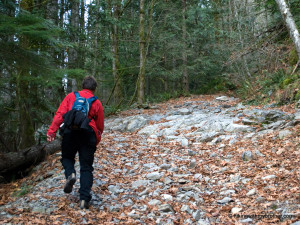 My friends Christ has placed each of His Children on a journey, unique to each of our Character's. The question we must ask our self , how do we finish a Journey, if we did not realize we were on one. Well, one of the definitions Webster gives for a journey is, it is a "PASSAGE or PROGRESS from one stage to another"
Consistent with this, when we say PROGRESS, that would imply a constant movement in a certain direction, either backward or forwards. And as a child of God that should only mean one direction, forward, as we "lay aside every weight, and the sin which doth so easily beset us, [as we] run with patience the [JOURNEY] that is set before us," Heb. 12:1 (KJV)
We who should be seeking the presence of God daily, sometimes treat Him as an out-of style garment we cast away, when it is no longer beneficial to our needs. Yes the all knowing, all powerful, ever present Creator of the heavens and the earth, "we seem content to walk without the light of His Spirit."
In addition, He is the one who has set this journey before us which started at Calvary when Christ died for us "While we were stil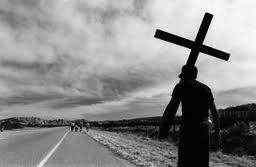 l sinners," Yes He is the one who paid for our Salvation and has given us the opportunity to finish this journey.
But If God had never told His children "Whoever wants to be my disciple must deny themselves and take up their cross daily and follow me." And then "you will receive power when the Holy Spirit has come upon you; and you shall be My witnesses both in Jerusalem, and in all Judea and Samaria, and even to the remotest part of the earth." while "making disciples of all the nations, baptizing them in the name of the Father and the Son and the Holy Spirit,"Luke 9:23 (NIV)  Acts 1:8 (ASV) Matt. 28:19 (ASV)
Then this Journey would be optional and we could spend God's precious time in front of the TV, or some other insignificant time consuming activity that has nothing to do with our salvation.
But "BREAKING NEWS" my friends God's word tells us "As long as it is day, we must do the works of him who sent us. Night is coming, when no one can work." John 9;4 (NIV)
So today, let's stay focused on the roadmap our Savior has given us to finish this Journey, and once again IT MUST BECOME A PASSION that tells us, no mater what circumstances or situation that life presents before us on this journey weather smooth or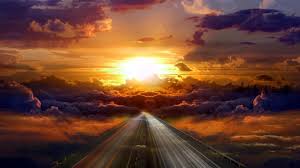 rough terrain, weather dark sky's, or sunny.
Our mandate remains fixed, never wavering under any circumstances. Yes we must "proclaim the good news of the gospel throughout the world as we near the end of our journey. So today Let's give it all to the Master and finish up His work.
In addition, when Christ comes. As Peter tells us "when the Chief Shepherd appears, [we] will receive the crown of glory that will never fade away" 1 Peter 5:4 (KJV) My Friends, we only have a short time to do Gods will, and to rescue souls on a journey the god of this world has placed them on that leads to perdition.
So, let us all say as Paul says, "we are not ashamed of the gospel of Christ." And we will proclaim it, until we see our savior's face and He tells us 'Well done, good and faithful servant! You have been faithful with a few things; I will put you in charge of many things. Come and share your master's happiness!'
So my friends today. Stay focused, remain faithful, love one another and endure till the end and never forget to STUDY&PRAY