Jan. 28, 2014
"ACCORDING TO THE POWER THAT WORKETH IN US"
Understanding and knowing God and His word is the process by which God's character is cultivated in us. But it must be a daily process, and in so doing, we become aware of our own "existence, sensations,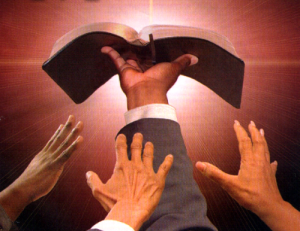 thoughts, and surroundings and most of all our need of a  SAVIOR through Jesus Christ."
And as a result, each day we begin to walk into Gods divine wisdom, a wisdom that allows us to focus and walk along the same path that Christ did when He was on this earth. A path of a humble and loving servant to all.
So my friends please today let's stretched our faith to the very limit it will go, because there will be a testimony of praise in the end as you let God work his will in you. "Submit yourselves……Come near to God and he will come near to you." For with Christ Faith knows no barriers.
Neither does God's love and his williness to give to His Children. Now unto him that is able to do exceeding abundantly above all that we ask or think, ACCORDING TO THE POWER THAT WORKETH IN US." Eph.3:20
but "If anyone desires to come after Me, let him deny himself, and take up his cross, and follow Me. For whoever desires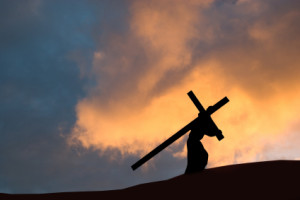 to save his life will lose it, but whoever loses his life for My sake will find it. For what profit is it to a man if he gains the whole world, and loses his own soul? Or what will a man give in exchange for his soul?  For the Son of Man will come in the glory of His Father with His angels, and then He will reward each ACCORDING TO HIS WORKS." Matt 16:24-27
My friends Christ has made it very plain in Matt.16, IF YOUR DESIRE IS COME AFTER ME, then you must DENY SELF, TAKE UP MY CROSS, and FOLLOW, NO MATTER WHERE THE SPIRIT MAY ASK YOU TO GO, OR WHAT HE MAY ASK YOU TO DO, even to DIE FOR CHRIST SAKE.
And finally IT IS FOOLISH TO SEEK WHAT THIS WORLD HAS TO OFFER, but SEEK FIRST GOD"S KINGDOM and one day YOU WILL BE REWARDED, ACCORDING TO THE POWER THAT WORKETH IN US. My friends "When we as God's chosen learn how to die, we will learn how to live.", and this can only be done through the WORKING of God's Spirit in us.
" Therefore if any man be in Christ, he is a new creature: old things are passed away; behold, all things are become new. 2 Cor 5:17 SO my friends what have you done for Christ today are you building upon the faith that is needed in your life to get you through this Journey Christ has placed His faithful own ACCORDING TO THE POWER THAT WORKETH IN US.
Remember my friends "It is not enough to believe about Christ; we must believe in Him. The only FAITH that will benefit us is that which embraces Him as a personal Savior; which appropriates His merits to ourselves.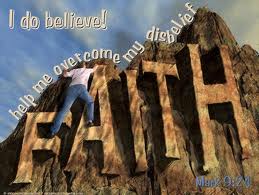 Many hold FAITH as an opinion, but Saving faith is a transaction by which those who receive Christ join themselves in a COVENANT RELATIONSHIP with God. Genuine FAITH is life. A living FAITH means AN INCREASE OF VIGOR, and a confiding trust, by which the soul becomes a conquering power." (E.G. White Desire of Ages pp 347)
My friends AN INCREASE OF VIGOR OR PASSION of our FAITH is the key by which we cross over into the PROMISE LAND one day. Our FOCUS cannot waver we cannot become COMPLACENT, while waiting on a Sign, or some Hollywood type CATASTROPHE. Prophecy is being fulfilled so WATCH and PRAY ACCORDING TO THE POWER THAT WORKETH IN YOU.
"Stand FIRM in your FAITH, be BRAVE, be STRONG. Let all that you do be done with love." 1 Cor. 16:13-14 for "That day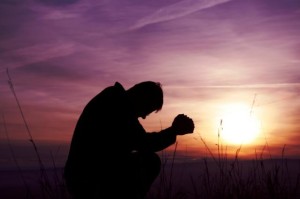 and hour no one knows, not even the angels in heaven, nor the Son, but only the Father. Take heed, watch and pray; for you do not know when the time is.
It is like a man going to a far country, who left his house and gave authority to his servants, and to each his WORK, and commanded the doorkeeper to WATCH. WATCH therefore, for you do not know when the MASTER of the house is coming, in the evening, at midnight, at the crowing of the rooster, or in the morning lest, coming suddenly, he find you SLEEPING. And what I say to you, I say to all: WATCH!" Mark 13:32-27 ACCORDING TO THE POWER THAT WORKETH IN US ALL.
So my friends today. Stay focused, remain faithful, love one another and endure till the end and never forget to STUDY&PRAY