May 21, 2016
MY FRIENDS, ARE YOU PREPARED TO GO FORWARD WHERE CHRIST LEADS?
As faithful warriors, we must possess the single main trait to succeed in the rigorous training session for the final conflict, as we "deny self and take up our cross daily and follow Christ [wherever He leads] as His disciples." Luke 9:23 (NIV) The final words, to a warrior for God simply says "Do you have what it takes to give it all to the Master because "you will be hated by all for my name's sake. But the one who endures to the end will be saved." Mark 13:13 (KJV)
So we must be "prepared through our faith to pass through scenes that will severely test our confidence in God [but] when we see no way to advance, when the "Red Sea" is before us and the pursuing army behind, that [is when] God will bid us to "go forward." (E. G. White Testimonies for the Church) "For our light affliction, which [will be, only for a moment,] is working for us a far more exceeding and eternal weight of glory." 2 Cor. 4:17 (NKJV)
So we must "go forward" as we walk step by step in the path Christ marks out for His faithful. Trials will come, but we must "go forward." That is why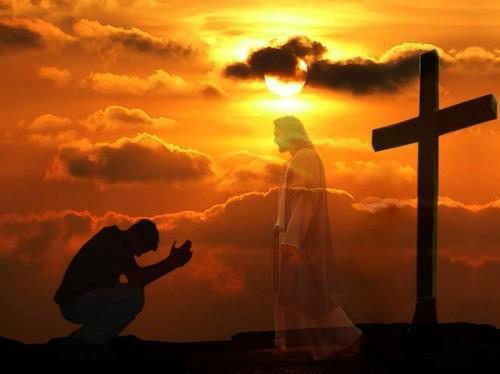 my friends our faith must not waver in these minor afflictions we face today because God knows what lies ahead for all who "go forward" as we allow our lives to be "crucified with Christ while at the same time self-dies as we allow Christ to take full control."
So God now prepares His heirs and joint heirs with His Son "for something we cannot handle right now. But, He's providing us with what we will need through His Spirit to carry out the next matter in our life," because our trials now are only "the beginning of sorrows, because one day "there will be great tribulation, such have never been since the beginning of the world until this time, or ever shall be. And unless those days were shortened, no flesh would be saved; but for the elect's sake those days will be shortened." Matt. 24:21-22 (NKJV)
"But he [or she] who endures to the end shall be saved." So my friends, we must trust in the lord with all our heart, while never leaning on our own understanding as we acknowledge Him as our Lord and Savior and surrender our all as He guides us on this straight and narrow path across the finish line as conquers into the promise land. But, we can only trust, what we have become accustomed to placing our faith and trust in.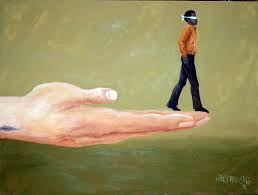 For "faith comes by hearing, and hearing by the word of God" Romans 10:17 (NKJV) So today, focus on an unparalleled time in our life that today we are not prepared for, unparalleled implying; "unequaled or unmatched, peerless, unprecedented. But we must not become complacent for "we no not the hour or day, not even the angels in heaven, nor the Son, but only the Father. Matt 24:36 (NIV)
That is why we must continue to prepare our faith to be unparalleled, also meaning "unequaled, unmatched, peerless and unprecedented," because it will be the hardest Season we will ever experience but one day God will say "it is finished" and "the Lord Himself will descend from heaven with a shout, with the voice of an archangel, and with the trumpet of God. And the dead in Christ will rise first.
Then we who are alive and remain shall be caught up together with them in the clouds to meet the Lord in the air. And thus we shall always be with the Lord." [If we believe]1 Thess. 4:16-17 (NKJV)