Sep 24,  2013
A PRAYER FOR EVERYONE
"Dear Heavenly Father, we come before you today in our hour of need, to ask Your forgiveness and to seek Your Grace, mercy, and guidance. We know in your Word it says, in Isaiah 5:20 "Woe to those who call evil good, and good evil; Who put darkness for light, and light for darkness; Who put bitter for sweet, and sweet for bitter!" but we as a CHURCH and a SOCIETY and a NATION have done exactly that, and allowed our FOCUS to move from JESUS CHRIST AND HIM CRUCIFIED TO SELF AND WHAT IS BEST FOR ME AND NOT THEE. We have lost our spiritual compass, and have Focused our values, toward the values of the god of this world. But today we ask  for your forgiveness, and pray that once again our focus will be placed on our Lord and Savior and His will for us. And through your WORD AND SPIRIT Our eyes will forever remain on Thee as we ENDURE THIS RACE to the FINISH LINE AMEN 
.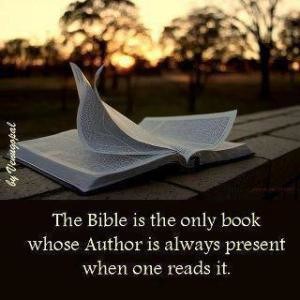 We pray that each Adopted child of the king will search the Scriptures  "for in them ye think ye have eternal life: and they are they which testify of me. John 5:39
Isaiah 8:20 says To the LAW and to the TESTIMONY! If they do not speak according to this word, it is because there is no light in them.
We as members of our various congregations in the last days of this life's history must make it our responsibility to search the scriptures daily, as we seek God's Spirit. Paul tells us in 1 Corinthians 2:11 "For who knows a person's thoughts except the spirit of that person, which is in him? So also no one comprehends the thoughts of God except the Spirit of God.
And once we focus and allow the Spirit to take control and to guide and supervise our mind  then Paul tells us in 2 Timothy 2:15 to "Study to shew thyself approved unto God, a workman that needeth not to be ashamed, rightly dividing the word of truth.
Remember my Friends every Scripture in God's word testifies about our Savior and what must be done to be saved, and receive Eternal life.
As Children of God we can not loose  sight of  the fact that SCRIPTURE AND SALVATION can not be Separated. The example each church and member should be bound to imitate is, Jesus Christ and Him crucified 1 Peter 2:21 says For to this you were called, because Christ also suffered for us, leaving us an example, that ye should follow his steps.
We pray that our focus will be centered on Jesus Christ and Him Crucified and not on the things of this world. The United States and the world is controlled mostly by government and corporate money and people. Sin and Satan's controlling influence Has taken control.
As the world loses sight of Christ saving grace, we as Christians have fallen into Satan's trap, As we convince ourselves, I must obtain what Capitalism tells me is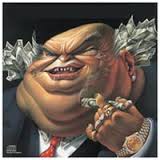 important in my life instead of Christ.
"Capitalism is the astounding belief that the most wickedest of men will do the most wickedest of things for the greatest good of everyone." (John Maynard Keyne) "While God's mercy bears long with the transgressor, there is a limit beyond which men may not go on in sin.
The time is coming when in their fraud and insolence men will reach a point that the Lord will not permit them to pass and they will learn that there is a limit to the forbearance of Jehovah, beyond which the judgments of Jehovah can no longer be delayed.(E,G, White)
My friends  in Matthew 6:33 it tells us "But seek ye first the kingdom of God, and his righteousness; and all these things shall be added unto you." And if you don't obtain it here on earth.
Paul tells us in 1 Corinthians 2:9 (KJ21) But as it is written: "Eye hath not seen, nor ear heard, neither have entered into the heart of man the things which God hath prepared for them that love him.
We pray for our nation who have exploited  the poor and told them. Your prayers will be answered if you play the lottery. In study after study, the researchers note that lotteries set off a vicious cycle that exploits low-income individuals' desires to escape poverty.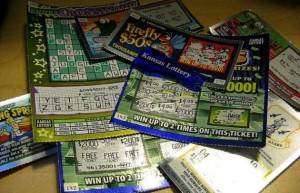 While it also directly prevents them from improving upon their financial situations. a disproportionate number of people who consistently buy lottery tickets tend to be lower-income and working-class people who can least afford it.
But when our states and cities lures the poor into these quick scheme money traps. God is not pleased and will hold us as a Nation responsible. The Bible's position on how we treat the poor throughout its pages, interestingly, it has less to do with the poor than it has to do with us and how we treat them.
As Christians we know the only security we all have is in the loving arms of our Savior Jesus Christ  Psalm. 46:1 says God is our refuge and strength, an ever-present help in trouble.
The state is now a partner with the gaming industry and all for the perverted attributes that goes into this industry. Everything from drunkenness, to crime and prostitution with the purpose of defrauding the poor and needed of our Nation.
Now I will ask our Churches regardless of Denominational standings, individual Christians, and politicians what are our responsibilities, or do we have any? You decide today as you ask for Gods direction, as we focus on entering God's Pure ans Holy Kingdom.
So my friends today. Stay focused, remain faithful, love one another and endure till the end and never forget to STUDY&PRAY