April 23, 2015
MY FRIENDS, HE OR SHE WHO ENDURES TILL THE END AND BECOMES A PURE SUBSTANCE, WILL SEE GOD!!
My friends, I now realize more than ever the significance of the text "For God so loved the world," That He gave, to mankind, His only begotten Son that whoever believes in him should
not perish but have everlasting life."
And along with such a precious gift, Paul tells us "And He who did not spare his own Son, but gave him up for us all, how will he not also, along with him, graciously give us all things? Rom 8:32 (NIV) What a awesome promise for everyone who believes in the promises of God. So my friends, do you believe with all your heart that you can be a part of this dynasty that will forever reign throughout the ceaseless ages of eternity.
It all sounds so wonderful, but there is still that cross we must bear because "with this great power that God has given us through His Son, their comes a greater responsibility on our part. "But the one who does not know and does things deserving punishment will be beaten with few blows.
From everyone who has been given much, much will be demanded; and from the one who has been entrusted with much, much more will be asked." Luke 12:48 (NIV) That tells me there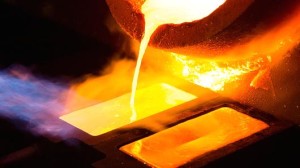 is a refining process that most of us have not encountered up to this point in our lives. Let's take gold ore for example, it must go through a tried and trial process, a process of refining and purifying in order to make the substance a pure product.
The first step is to heat the gold or in our Christian Journey, all of our trials of faith and endurance through it all as we carry the Cross of our Savior, which then purifies us for God's Pure and holy kingdom.
"So that the proof of our faith, being more precious than gold which is perishable, even though tested by fire, may be found to result in praise and glory and honor at the revelation of Jesus Christ; and though you have not seen Him, you love Him, and though you do not see Him now, but believe in Him, you greatly rejoice with joy inexpressible and full of glory, obtaining as the outcome of your faith the salvation of your soul" 1 Peter 1:7-9 (KJV)
My friends as we look at the world today we can see we are at the threshold of our Saviors return, the refining process has started throughout our world. But the question we must ask ourselves, are we prepared to endure this process until the end?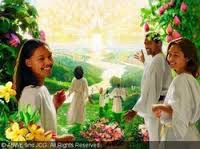 And do we take every precious moment that we have left, in searching the scriptures, praying and seeking The early and later rain from the Spirit of God as we prepare our mind and body "For great tribulations, such as has not been since the beginning of the world until this time, no, nor ever shall be.…?" Matt. 24:21-22 (NKJV)
Our Savior tells us "Blessed are the pure in heart: for they shall see God." Matt 5:8 (KJV) My friends It does not say in the tried and trial or refining process, but he who endures to the end and becomes a pure substance.
As God's grace still remains among us think hard but not long, are we prepared to be tried, tested and refined on our Journey to the promise land for only "The pure and heart shall see God" Matthew 5:8 (NIV) "If a man or woman therefore purge them self [from every weight, and the sin which doth so easily beset us, and run with patience the race that is set before us, we] shall be a vessel unto honor, sanctified, meet for the master's use, prepared unto every good work." 2 Timothy 2:21 (NIV) Heb. 12:1 (KJV)
So friends stay focused, remain faithful, love one another and endure till the end and never forget to STUDY&PRAY