June 28. 2014
LOVE MY FRIENDS, PURE UNADULTERATED AND SIMPLE, LOVE!!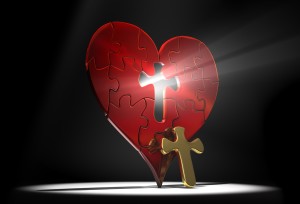 "THE ABILITY TO LOVE IS ESTABLISHED NOT SO MUCH BY FERVENT PROMISES AS OFTEN REPEATED DEEDS." (J. Allan Petersen.) My friends as I look at my life and the repeated deeds of LOVE starting at Calvary and continuing to give and give selfless, sacrificial, and unconditional So that I may receive Eternal life right up through June 26, 2014 and my faith tells me the story does not end there but continues until I here "well done good and faithful servant."
Paul tells us in Romans 5:7-9 (NKJV) "Very rarely will anyone die for a righteous person, though for a good person someone might possibly dare to die. But God demonstrates his own LOVE for us in this: While we were still sinners, Christ died for us since we have now been justified by his blood, how much more shall we be saved from God's wrath through him!"
Paul also tells us in Ephesians 3:17-19 (NKJV) So that Christ may dwell in your hearts through faith that you, being rooted and grounded in LOVE, may have strength to comprehend with all the saints what is the breadth and length and height and depth, and to know the LOVE of Christ that surpasses knowledge, that you may be filled with all the fullness of God.
In addition  Romans 5:3-5 (NKJV) states "More than that, we rejoice in our sufferings, knowing that suffering produces endurance, and endurance produces character, and character produces hope, and hope does not put us to shame, because GOD'S LOVE has been poured into our hearts through the Holy Spirit who has been given to us."
Jesus demonstrates His LOVE through His deeds in so many ways for His Children. "If every one of them were written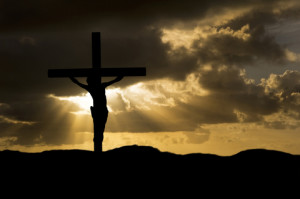 down, "I suppose that even the whole world would not have room for the books that would be written." John 21:25 (NIV) Now my friends what about our deeds and how we RECIPROCATE unconditional LOVE for all that has been done for our Salvation.
John says in 1 John 2:5 (NKJV)"But if anyone obeys his word, LOVE for God is truly made complete in them." This is how we know we are in him:" Paul also tells us in Ephesians 2:10 (NKJV) For we are God's handiwork, created in Christ Jesus to do good works, which God prepared in advance for us to do."
Now my friends let's Focus on how we live our lives from day to day asking ourselves the question, do we live by God's word or has the god of this world occupied or time to such an extent that God only becomes a factor in our life when we have a family crises?
But if our desire is to live throughout the ceaseless ages of eternity with our Savior we must love as God loves with Him as our example in everything we do. Today I can tell you because of my faith and what that means to me and hope your faith tells you the same, their is only one way to really Love God and give as He gives.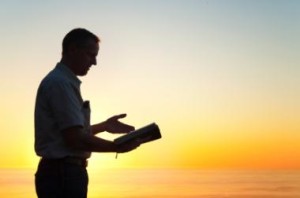 first we must ask God's Spirit to give us understanding of God's Word as we study diligently while transforming our Character into the image of Christ and that is the beginning of a firm foundation in knowing and loving Christ one that will be laid deep into our heart and through our faith in God and His Word, the most amazing strength becomes ours and we learn to sing, praise and glorify and most of all love our Savior no matter what situation or circumstances we may find ourselves in.
"The dominant theme in Scripture is simple: God is love. God's love is most potently demonstrated in His grace. With His unlimited power, He could easily have wiped humanity from the face of the earth, but instead He chose to exercise patience and give all a chance to experience the fullness of life in His eternal kingdom. Even more so, His love is revealed in the price that He Himself paid at the Cross." (Burton SS lesson June 2014)  So "Seek ye first the kingdom of heaven" my friends for our Salvation is PURE UNADULTERATED AND SIMPLE, LOVE!!
So my friends today. Stay focused, remain faithful, love one another and endure till the end and never forget to STUDY&PRAY