May 25, 2015
MY FRIENDS, WHAT WE HAVE BEEN CALLED TO DO, WE MUST DO QUICKLY!!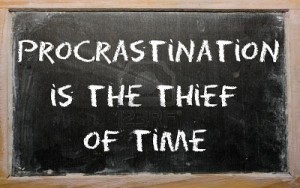 "Look carefully then how you walk, not as unwise but as wise, making the best use of the time, because the days are evil. Therefore do not be foolish, but understand what the will of the Lord is." Ephesians 5:15-17 (ESV)
Procrastination is what happens when we inject into our life, "self-inflicting suffering." Suffering that is brought about by our own lack of will-power to get the job done. "For the moment all discipline seems painful rather than pleasant, but later it yields the peaceful fruit of righteousness to those who have been trained by it." Heb 12:11 (ESV)
Heaven awaits for each of us, but out attitude at times is, if we can just put it off for one more day, we've got time to serve Christ. But my friends, we do not have time to linger, for tomorrow is not promised to anyone and we know not the hour or day when the son of Man will appear to take His faithful to our eternal home "for you know very well that the day of the Lord will come like a thief in the night." 1 Thess. 5:2 (NIV)
Christ even told Judas  "What you are about to do, do quickly." John 13:27 (NIV) My friends, our eternal destination depends on what we have been called to do and we must do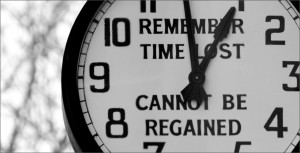 quickly!!
In addition, if we have made the decision to become a humble servant for the cause of the Master while allowing Him to live unconditionally through our life in all that we do or say, than we must "Commit [our] works unto the Lord, and [our] thoughts shall be established." Proverbs 16:3 (KJV) And not when it may seem convenient for us.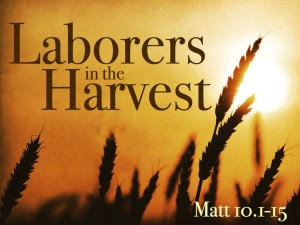 Webster defines Procrastination as the "act or habit of putting off or delaying, especially something that requires our immediate attention" My friends, our salvation and the Salvation of many, who live with the thought of no hope "requires our immediate attention"
Consistent with this, as God allows new doors of opportunity in our life to open, there must be a passion from within that drives us to give our Savior's priority our immediate attention, which then will infiltrate into our day to day life, like exercising, cleaning out the garage, or visiting that friend we haven't  visited in awhile.
My friends, there are an infinite amount of things that we put off daily that we should be doing but if we focus on putting Christ first as we study His word and fulfill his needs, than our prayers must be to allow that same attitude to be a part of our everyday life as we continue to ask for more of what God is willing to give and more of His territory and more of His Spirit.
Remember, God's plan for each of His Children is far beyond anything we could ever imagine, If we would only give him our immediate attention. So my friends we must not delay or
procrastinate in assisting God's Spirit in transforming the world through Christ and what he did on Calvary for all who believes, one territory at a time as we bring Christ jurisdiction from heaven to where His needs are.
And than, we will "receive power when the Holy Spirit comes on [God's chosen]; and [than we] will be [His] witnesses in Jerusalem, and in all Judea and Samaria, and to the ends of the earth." And my friends, this is what we have been called to do, and we must do it quickly!!
So friends stay focused, remain faithful, love one another and endure till the end and never forget to STUDY&PRAY