Sep 21, 2013
REPAIRERS OF THE BREACH!!!
Isaiah 58:12 And they that shall be of thee shall build the old waste places: thou shalt raise up the foundations of many generations; and thou shalt be called, The repairer of the breach, The restorer of paths to dwell in.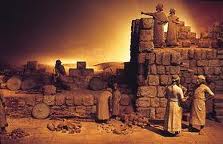 As Christians it is time we all come together, look back at the foundation upon which we built our faith on when Christ first came into our lives, and take A oath to love even when there is diversity and  separation 0f opinions with all, in the body of Christ, as we become restorer's of the path God has placed us on, as we seek His presence in our lives each day.
For Paul tells us in Ephesians 2:19-22 "Consequently, you are no longer foreigners and aliens, but fellow citizens with God's people and members of God's household, built on the foundation of the apostles and prophets, with Christ Jesus himself as the chief cornerstone.
In him the whole building is joined together and rises to become a holy temple in the Lord. And in him you too are being built together to become a dwelling in which God lives by his Spirit."
And as A Church of one body, each member are repairers of the breach, And there must be a propensity within each member whose focus is on God's kingdom to restrict everything that keeps the body of Christ from being empowered with the grace and mercy of A risen Savior. My Friends one God one body united through love.
For Colossians 3:14-16 tells us "And over all these virtues put on love, which binds them all together in perfect unity. Let the peace of Christ rule in your hearts,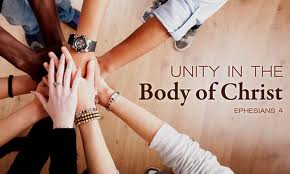 since as members of one body you were called to peace. And be thankful.
Let the word of Christ dwell in you richly as you teach and admonish one another with all wisdom, and as you sing psalms, hymns and spiritual songs with gratitude in your hearts to God." My friends reconciliation and restoration are part of God's building Blocks as we approach the last days of this life's history.
A change from within must occur that focuses our attention away from self to A tolerance of love and humility using Christ as our example. Each member in the body of Christ are at different levels on This Journey God has placed us own but the destination does not change.
the blood and love of our Savior will be the bond of every Child of God who will sit together At that banquet table of the redeemed in Gods pure and holy kingdom. For in Matthew 26 it tells us "Now when evening came, Jesus was reclining at the table with the twelve disciples"
………as He tells them "But I say to you, I will not drink of this fruit of the vine from now on until that day when I drink it new with you in My Father's kingdom." MY FRIENDS, ONE TABLE, ONE GOD, AND ONE BODY OF BELIEVERS who loved one another, stayed focused, allowed God's Word and Spirit to Guide, and endured till the end.
For we are all adopted Children of God born into the family of righteousness. Ephesians 1:3-5 tells us Praise be to the God and Father of our Lord Jesus Christ, who has blessed us in the heavenly realms with every spiritual blessing in Christ. For he chose us in him before the creation of the world to be holy and blameless in his sight.
Israel  longed for God to return them to their own land and rebuild the walls and the temple. They were broken and desperately wanted some sort of revival that would make them once again Gods favorites. But in Isaiah it seems to indicate that they were not willing to be repairers of the breach, by allowing Christ, total access, to there mind and body.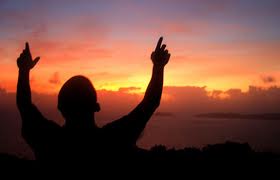 Isaiah tells us in Isaiah 9:1-2 "Surely the arm of the Lord is not too short to save, nor his ear too dull to hear. But your iniquities have separated you from your God; your sins have hidden his face from you, so that he will not hear." For to long we as Christians have allowed the world to be the foundation for how we build our relationships in the body of Christ.
But, each individual must be his or her own diplomat, And once it becomes A personal challenge to restore the breach, we will see the revival for which we have been asking for in our lives, and in the body of Christ.
"Then your light will break forth like the dawn and your healing will quickly appear; your righteousness will go before you, and the glory of the Lord will be your rear guard…. You will be like a well-watered garden, a spring whose waters never fail…. You will be called Repairer of Broken Walls, Restorer of Streets with Dwellings." I as A Child of God have A passion to be The repairer of the breach, The restorer of paths to dwell in. I want to be God's messenger as I present the good news of Christ soon return. as I keep my footing and faith forever focused on our Savior "For no one can lay any foundation other than the one already laid, which is Jesus Christ." 1 Cor. 3:11
So friends stay focused, remain faithful, love one another and endure till the end and never forget to STUDY&PRAY