July 1, 2014
MY FRIENDS "SORROW NOT, EVEN AS THE REST, WHO HAVE NO HOPE"
"But we would not have you ignorant, brethren, concerning them that fall asleep; THAT YE SORROW NOT, EVEN AS THE REST, WHO HAVE NO HOPE. For if we believe that Jesus died and rose again, even so them also that are fallen asleep in Jesus will God bring with him. For this we say unto you by the word of the Lord, that we that are alive, that are left unto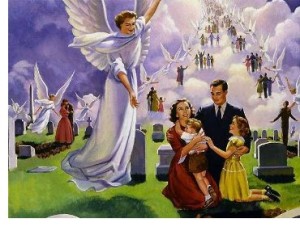 the coming of the Lord, shall in no wise precede them that are fallen asleep. For the Lord himself shall descend from heaven, with a shout, with the voice of the archangel, and with the trump of God: and the dead in Christ shall rise first; then we that are alive, that are left, shall together with them be caught up in the clouds, to meet the Lord in the air: and so shall we ever be with the Lord. Wherefore comfort one another with these words." 1 Thessalonians 4:13-18 (ASV)
Today my friends let's focus on the PASSION, and EXCITEMENT from the reality that IT won't be long before we put on our robes, and tell the story of how we endured and made it over the threshold to the Promise Land and how our faith was stretched to the limit in every situation and circumstances in our lives as we moved closer to our Saviors return.
In addition, through it all, one day soon, God will"wipe away every tear" from [His Children's] eyes; and [praise God there will be no more death, no more mourning, no more crying, and no more pain, and everything that the god of this world established will forever pass away." Rev. 21:4 (AMP)
Consistent with this, sin will never come to the surface again for the "whole universe will have become witnesses to the nature and results of sin.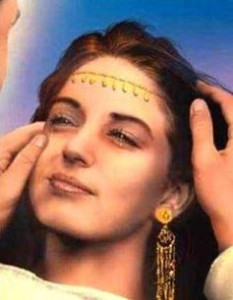 And its utter extermination, which in the beginning would have brought fear to angels and dishonor to God, will now vindicate His love and establish His honor before the universe of beings who delight to do His will, and in whose heart is His law.
Never will evil again be manifest. Says the word of God: "Affliction shall not rise up the second time." Nahum 1:9. The law of God, which Satan has reproached as the yoke of bondage, will be honored as the law of liberty. A tested and proved creation will never again be turned from allegiance to Him whose character has been fully manifested before them as fathomless love and infinite wisdom." (E. G. White The Origin of Evil pp. 504)
[But what of that my friends?] For I consider that the sufferings of this present time (this present life) are not worth being compared with the glory that is about to be revealed to us and in us and for us and conferred on us! For [even the whole] creation (all nature) waits expectantly and longs earnestly for God's sons [and daughters] to be made known [and waits for the revealing, the disclosing of their sonship]." Romans 8:18-19 (AMP)
Oh what a promise for God's faithful who have decided to go all the way with Christ and give Him our entire heart not just a portion of it. My friends  the Journey has not ended for God's Children, this chapter in our lives continues, if our focus remains on God's Kingdom.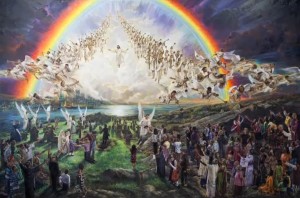 Today I have no reservation for the God I serve is unlimited, unmeasurable, and infinitely, in extent of space, duration of time in regards to what He is capable of doing for me in my life each day as He guides me on my journey to the promise land and I hope and pray you will maintain that same attitude in your journey as well.
So If your desire is to carry your cross along this JOURNEY, then you must have the character of Christ and allow Him through His Word and Spirit to Transform restore, and redeemed you into the image of Christ so that no mater how high the mountain, or deep the valley you will  SORROW NOT, EVEN AS THE REST, WHO HAVE NO HOPE For the "good shepherd; know [His] sheep and [His] sheep" "know that [our] redeemer liveth, and that he shall stand at the latter day upon the earth: Job 19:25 (KJV) "and call all His Children unto Him"
So my friends today. Stay focused, remain faithful, love one another and endure till the end and never forget to STUDY&PRAY