MY FRIENDS, WHAT ARE THE THREE ANGELS TELLING US?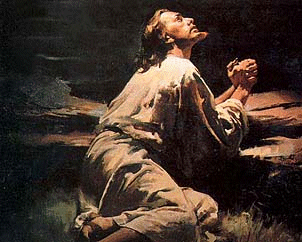 Gethsemane, one of Christ last destination before the Passion. "Passion stems from the Latin work pati, meaning "to suffer." And oh, how our Savior suffered for you and I. After the passover supper with His disciples, He took them to Gethsemane. "Christ then withdrew about a stone's throw as He knelt down and prayed,  saying, "Father, if you are willing, remove this cup from me. Nevertheless, not my will, but yours, be done." And there appeared to him an angel from heaven, strengthening him."
And being in agony he prayed more earnestly; and his sweat became like great drops of blood falling down to the ground.  and He arose "and He came to the disciples and found them sleeping. And he said to Peter, "So, could you not watch with me one hour? Watch and pray that you may not enter into temptation. The spirit indeed is willing, but the flesh is weak."Luke 22:41-44 (NIV) Matt. 26:40 (ESV)
My friends, it's now personal and if we are children of God, does the passion of Christ drive us to give it all to Him? And are we so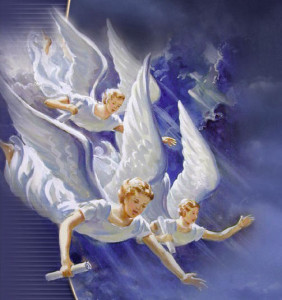 consumed with the things of this world that we fail to understand at what price selfless sacrificial and unconditional passion takes so that we can live throughout the ceaseless ages of eternity?
My friends, this short probationary period we are given from birth to death "could we not watch" and pray to understand the passion of Christ and what it means to our Salvation while studying the three angels in Revelation 14 that gives us a final warning? The first angel tells us to "fear God, and give glory to him; for the hour of his judgment is come."
The second angels message, "Babylon is fallen, is fallen, that great city, because she made all nations drink of the wine of the wrath of her fornication." The third tells us, "If any man worship the beast and his image, and receive his mark in his forehead, or in his hand, the same shall drink of the wine of the wrath of God."
But my friends, the mercy and grace of God still pleads with His children. Rev. 18:1-5 (NKJV) tells us "after these things I saw another angel coming down from heaven, having great authority, and the earth was illuminated with his glory. And he cried mightily with a loud voice, saying, "Babylon the great is fallen, is fallen, and has become a dwelling place of demons, a prison for every foul spirit, and a cage for every unclean and hated bird!………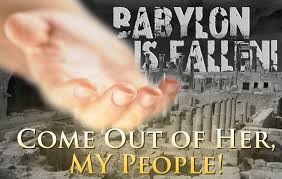 "Come out of her, my people, lest you share in her sins, and lest you receive of her plagues. For her sins have reached to heaven, and God has remembered her iniquities." My friends this is a crucial time in history and prophecy, but most of us are sleeping. Those texts tell us, God has children in Babylon, but has the allurement of the things of this world caused us to fall asleep right here before probation closes and God says it is finished.
At this point in history we are having our final exams, the question I asked you and I would we study less if it was our finals for school or employment? Well this final is for our salvation and life eternal. Are you watching and praying and studying. Remember, "the spirit indeed is willing, but the flesh is weak."