July 28, 2015
MY FRIENDS, OUR GREATEST WANT TODAY SHOULD BE THE OUTPOURING OF GOD'S SPIRIT!
"The times of refreshing" is what we as God's chosen generation must have a passion that burns from within, as we seek the outpouring of God's spirit daily. But what are you afraid of?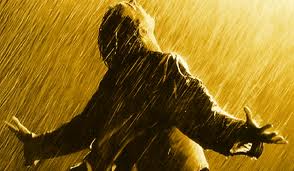 There certainly can be no deviation in regards to what is required in order for us to receive salvation?
Or our mission for the Master, if his mandate is to be completed in our lifetime? So my friends,  if we understand that, the outpouring of God's spirit should be going on in our lives right now. And once we are transformed by His power, the Spirit then "convicts, instructs, guides and empowers each believer."
And then starts our mission by preparing a world for our Savior's second coming. We are at the threshold of the promise land and this generation has been chosen to finish His work here on earth.
But the question we all must ask ourselves is, will I personally be a leading vessel for Christ during this time, a vessel that overflows with the outpouring of God's Spirit or does the god of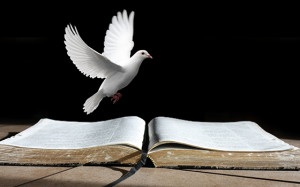 this world dictate our destination by leading us to believe "All these things I will give You if You will fall down and worship me."
In addition, "there must be a constant development of Christian virtue, a constant advancement in Christian experience. This we should seek with intensity of desire, that we may adorn the doctrine of Christ our Savior." (E.G.White)
My friends, we have to make a decision today for tomorrow is not promised to us and that decision must be, do I allow the transforming "power of God's Spirit to come upon us as we become passionate about spreading the good news about Christ soon return, and how His presence has made a difference in our life, to a world that has lost it's "spiritual compass."?
Or are there other pressing issues in our life? Their should be no fear as a soldier in God's army, and what is required of us as his children while becoming  "steadfast, immovable, always abounding in the work of the lord, knowing that in the lord our labor is not in vain." 1Cor. 15:58 (KJV)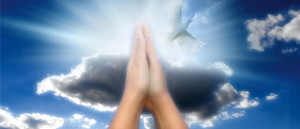 So today my friends, our focus must remain to seek the Spirit of God, because it is only through His power can we endure to the finish line. We each must have our own Mount of Olives experience where our faith will be tested before we can accept our own Cross as we allow " He who has begun a good work in [us too] complete it until the day of Jesus Christ" Phil. 1:6 (NKJV)
And only being filled with the power of the Spirit will we be able to carry a cross and witness and endure until we receive "our palms of victory" Remember my friends, the rich young ruler kept all of God's commandments, but when Jesus ask Him to give it all to the Master "he was saddened, and he went away grieving,"
Remember "The harvest is plentiful, but the workers are few." Therefore the demand of our time, money and talents will be great, but it is all about trust and belief, that the Spirit of God is leading us to a place "Eye has not seen, nor ear heard, Nor have entered into the heart of man The things which God has prepared for those who love Him." 1 Cor. 2:9 (NKJV)
So friends stay focused, remain faithful, love one another and endure till the end and never forget to STUDY&PRAY