Sep. 29, 2015
MY FRIENDS, WHY IS DEATH SO APPEALING?
"The woman said unto the serpent…….the fruit of the tree which is in the midst of the garden, God hath said, Ye shall not eat of it, neither shall ye touch it, lest ye die. And the serpent said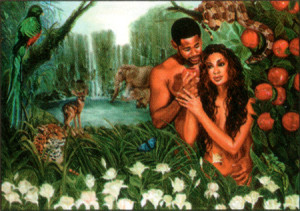 unto the woman, Ye shall not surely die: For God doth know that in the day ye eat thereof, then your eyes shall be opened, and ye shall be as gods, knowing good and evil.
And when the woman saw that the tree was good for food, and that it was pleasant to the eyes, and a tree to be desired to make one wise, she took of the fruit thereof, and did eat, and gave also unto her husband with her; and he did eat." Gen. 3:4-6 (KJV)
My friends, what is it about death that is so appealing over life. "God is not a man, that he should lie;……hath He said, and shall he not do it? Or hath he spoken, and shall he not make it good?" Num. 23:19 (KJV)
So when God tells us "the wages of sin is death; but the gift of God is eternal life through Jesus Christ our Lord." Rom. 6:23 (KJV) Why, in spite of that warning, subconsciously death
becomes more appealing then life?
My friends, this is a personal fight we have with self each day. Paul says "For what I am doing, I do not understand. For what I will to do, that I do not practice; but what I hate, that I do. If, then, I do what I will not to do, I agree with the law that it is good. But now, it is no longer I who do it, but sin that dwells in me." Rom. 7:15-17 (NKJV)
Today it has to become very personal, because we all struggle with these issues that are so hard to eliminate from our character, those things which continues to allow self to become a factor in our salvation.
In other words, every day is a daily struggle as we climb up the mountain of life. President Mandela stated "I have discovered the secret that after climbing a great hill, one only finds that there are many more hills to climb.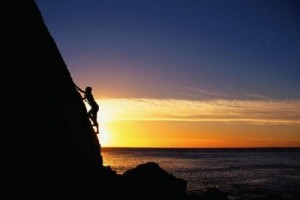 I have taken a moment here to rest,…to look back on the distance I have come. But I can only rest for a moment" for our Journey has not ended because self has not been eliminated completely from our character.
My friends, as God's chosen we don't have a moment to rest, For Christ tells us "Look, I am coming soon! My reward is with me, and I will give to each person according to what they have done." Rev. 22:12 (NIV)
So we must stay focus and endure until we have overcome the accuser of the brethren in every area of our life. And we can only do that "by the blood of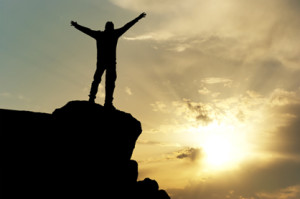 the Lamb," and by His word and our testimony of faith.
In addition, as heirs to God's kingdom we must stand firm, even if faced with death. Remember we must carry our own cross because when it is all over, our testimony as to how "we got over" becomes our personal road to Calvary and beyond.
Satan knows he has but a short time, so now there is an all-out assault by "whatever means necessary" to get us to fall, but stand firm and "love the Lord your God with all your heart, with all your soul, with all your strength, and with all your mind, and 'your neighbor as yourself….. do this and you will live, [throughout the ceaseless ages of eternity]" Luke 10:27-28 (NKJV)
My Friends, where there is no vision, the people perish…..Proverbs 29:18 (KJV)