April 27, 2015
MY FRIENDS, WHAT ARE WE WILLING TO DO FOR CHRIST AND OUR SALVATION?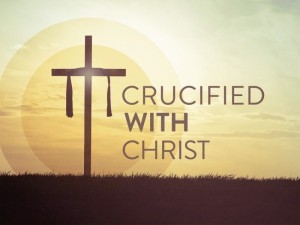 Success comes from finishing the course Christ sets for us. It must be all about Him and his will for us. We must be dead in Christ, because you cannot hurt a dead man "O Death, where is your sting? O Hades, where is your victory? 1 Cor 15:55 (NKJV)
Given our all for Christ and becoming 21st century witnesses in this great controversy should be the goal we aspire too. But the question we must ask ourselves, what are we willing to do for the one who gave up everything for our Salvation?
Paul tell His friends when He knew that death probably was immanent if he went to Jerusalem "Why are you weeping and breaking my heart? I am ready not only to be bound, but also to die in Jerusalem for the name of the Lord Jesus." Acts 21:13 (NIV) My friends have our Faith taken us to the point where we are willing to give it all for the Master.
For some of us, that is a very difficult question to answer, since we are not willing to give up the questionable entertainment we watch and listen too on TV, internet and at the show.  Entertainment we have to know Christ would never be entertained by. As we turn on the news each day there is persecution of Christians in the Middle East and Africa, among many other countries throughout our world.
"Some of it is horrendous and blatant. Other times, it is more subtle. Often it is related to wars and terrorism." Jesus once said to His disciples, "If they persecuted Me, they will also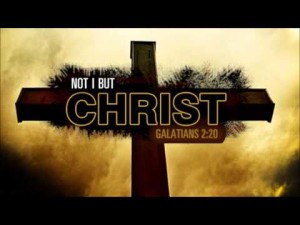 persecute you." What is it about Christians who have given their all to Christ, that makes some individuals and governments not willing to accept their unique way of living.
We know there is a spiritual battle that is ongoing against Christ and His Church. This is a continuous reality since the beginning when "war broke out in heaven: Michael and his angels fought with the dragon; and the dragon and his angels fought, but they did not prevail, nor was a place found for them in heaven any longer. So the great dragon was cast out, that serpent of old, called the Devil and Satan, who deceives the whole world; he was cast to the earth, and his angels were cast out with him. Rev. 12 7:9 (KJV)
My friends, if God's kingdom is our destination, there must be a passion to engage our small and insignificant Minds and desires to the greater goal of following Christ all the way and telling others of the good news of Christ soon return as we approach the end of this great controversy. In addition, our mission statement must come from the word of God where Paul tells us in Galatians 2:20 (KJV) I have been crucified with Christ and I no longer live, but Christ lives in me.
The life I now live in the body, I live by faith in the Son of God, who loved me and gave himself for me." Because if we can truly say today with no reservation that we are a Christian then we can also speak to our Father, as Jesus spoke, as His day on Calvary approached "Father, if you are willing, take this cup from me; yet not my will, but yours be done." Luke 22:42 (NIV)
My friends, God's only Begotten Son was not spared, "but was delivered up for us all," so what has God ask from us, are we developing our faith daily to be a witness for Christ. The word martyr, meaning witness, or to die for a cause is not an easy decision to make. But, before we get that far, once we have allowed self to die in Christ, we must then be willing to say through our faith and endurance with no reservations;
"I consider everything a loss [even my life] because of the surpassing worth of knowing Christ Jesus my Lord, for whose sake I have lost all things. I consider them garbage, that I may gain Christ" Phil 3:8 (NIV)
So friends stay focused, remain faithful, love one another and endure till the end and never forget to STUDY&PRAY