Oct. 23 2013
 SANCTIFICATION!! AND HIS NAME'S SAKE
1 Cor 1: But of Him you are in Christ Jesus, who became for us wisdom from God and righteousness and sanctification
and redemption.
I am A Repentant sinner. Today I lay prostrate before the Lord as I begin to realize Christ reparation on my behalf', and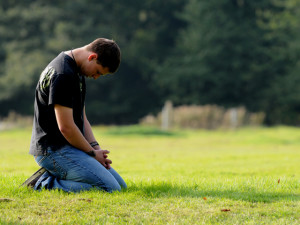 as A Child of God I understand that my only hope for Salvation was through the blood of Christ and the cross.
That mission statement tells me that my faith in what Christ has done for me gives me hope for eternal life. So now I am justified through my sincere belief in what the cross has done for me as I allow self to die daily while continuing to Study the Word of God,
while allowing His Holy Spirit to convict me of my sins before the presence of my Savior who Pardons or justifies my sins as an adopted child of the King. And once my sincere repentance reaches the courts of heaven my Savior who is our Advocate, goes before the father
for John tells us in 1 john 2:1 "My dear children, I write this to you so that you will not sin. But if anybody does sin, we have an advocate with the Father Jesus Christ, the Righteous One." who's blood made this process possible.  And once before the father, He say's
"This is My child. I reprieve him from the condemnation of death, giving him My life insurance policy (eternal life) because I have taken his place and have suffered for his sins. He is even My beloved son." (White)
And now I can sing praises to the king and say with full assurance that "My hope is built on nothing less Than Jesus' blood and righteousness I dare not trust the sweetest frame but wholly lean in Jesus' Name."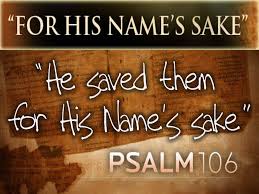 But the challenge for most of us is in allowing self to die and turning your life over to the unknown or terrified where Christ my lead. But my friends remember "The LORD is our shepherd; we shall not want." And He also leadeth each of His children who have accepted Him as the Good Shepherd "in the paths of righteousness for His name's sake."
And it is FOR HIS NAME SAKE that I consecrate my life for the Good shepherd today. Yes My friends I give him all the praise, honor and glory, for HIS NAME'S SAKE. I die daily to self and live my life through Jesus Christ who died on the cross for my sins,
and is now my advocate FOR HIS NAME'S SAKE. for God's credibility to the universe is based on His living up to His NAMESAKE as the one and only God, who's PRECEPTS are holy, and based on, love, truthfulness, grace and mercy.
Which through Christ is our only means of salvation. And FOR HIS NAMES SAKE I worship and glorify His name 1 John 2:12 tells me I write to you, little children, Because your sins are forgiven you for His NAME'S SAKE:"
1 Samuel 12:22 also says "For the Lord will not forsake his people, for his GREAT NAME'S SAKE."  1Peter 2:9 tells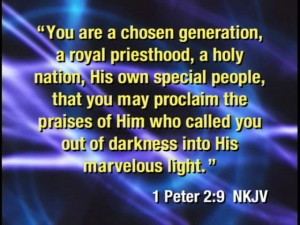 me And today it pleases the Lord to make you "a chosen people, a royal priesthood, a holy nation, God's special possession,
that you may declare the praises of him who called you out of darkness into his wonderful light. by His Son Jesus Christ,"  and "Abraham's seed, and heirs according to the promise".  And FOR HIS NAME SAKE like  A proud Father He can say with no reservations
"Have you" considered my Son's and daughters, "that there is none like them on the earth", a blameless and upright generation, A generation "who fears God and shuns evil?" Oh what an honor to have God speak of you in HIS NAME'S SAKE.
But this only happens when we have allowed God to transform us mentally and spiritually into His Image through the blood of His Son, and once our Character is like His and we have been identified as his son's and daughters through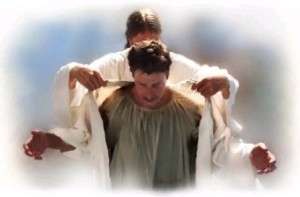 Sanctification and His Holy righteousness,
we demonstrate our love for all that He has done in HIS NAME'S SAKE and spread the good news of Christ  holiness in His NAME SAKE. So my Friends remember, God's willingness to invest in each of us lays at the very foundation of the sanctification process.
Psalm 23:3 tells us, the reason He guides us in righteous paths is for the sake of HIS NAME. So my friends, today we can rest assured that if God has called us, He will sanctify and ultimately glorify us in the blood of Christ. For the honor of His NAME SAKE is invested in His CHOSEN.
For if we are called by His NAMF then we "are no longer strangers and foreigners, but fellow citizens with the saints and members of the household of God." Eph 2:19 and seeing that His divine power has granted us everything pertaining to life and godliness, through the  knowledge of Him who called us by His own HONOR AND GLORY FOR HIS NAME'S SAKE.
So my friends today. Stay focused, remain faithful, love one another and endure till the end and never forget to STUDY&PRAY