MY FRIENDS, SATAN WANTS TO SIFT US AS WHEAT BUT JESUS IS PRAYING FOR US!!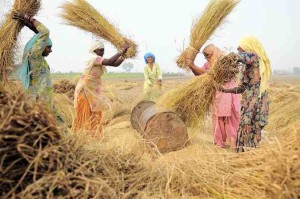 Luke 22:31-32 And the Lord said,"Simon, Simon! Indeed, Satan has asked for you, that he may sift you as wheat.  But I have prayed for you, that your faith should not fail; and when you have returned to Me, strengthen your brethren."
Sifting wheat during Christ time was a fierce process which separated the grain (wheat berry) from the stalk and the chaff, literally tearing the wheat apart by beating it with a flail. Christ is telling Peter; "Satan wants to sift you as wheat"
So today my friends let's focus our attention on the fact, if God does  allow us to be sifted as wheat by Satan it is only to strengthen our fragile faith for He knows "that tribulation produces perseverance; and perseverance, character; and character, hope…." Romans 5:3-5 (NKJV)
And like Peter, his only objective is to make us stronger through adversity, and afflictions and the day to day trials of our life and as our faith strengthens we my friends can then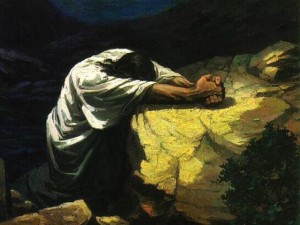 "strengthen our brethren." As we tell them of the good news of a risen Savior.
In addition, Christ is the one "who became sin for us, who knew no sin; that we might be made the righteousness of God in him." 2 cor. 5:21 (KJV) "our high priest who ascended into heaven, Jesus the Son of God……who is unable to empathize with our weaknesses who has been tempted in every way, just as we are, yet he did not sin. Heb 4:14-15 (NIV)
Our Savior, our friend, "a light shining in a dark place, until the day dawns and the morning star rises in our hearts." 2 Peter 1:9 (NIV) this same Jesus will be praying for all "……who will believe in Him through their word; that they all may be one, as You, Father, are in Me, and I in You; that they also may be one in Us, that the world may believe that You sent Me.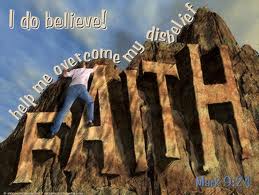 And the glory which You gave Me I have given them, that they may be one just as We are one: I in them, and You in Me; that they may be made perfect in one, and that the world may know that You have sent Me, and have loved them as You have loved Me." John 17:22-23 (NKJV)
My friends "if God is for us who can be against us" but the problem is when our passion to watch, and pray becomes obsolete as we begin to allow the affairs of this world to have more of an influence over our life then God and once we allow that to happen we then lose focus on our eternal destiny.
In addition, there is a spiritual warfare that is being fought over our souls daily and sifting becomes part of that process where our character, like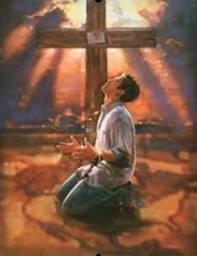 the wheat has to be rid of all its coarser, and impure particles.
So God does allow His children at times to be sifted on our Journey to the Promise Land as Satan tries to crush and destroy us through his sifting process, but if our life is centered on Christ and we have allowed a transformation to take effect through His Spirit our faith will hold firm and then Christ can  present us to His father as His Children, who are "a Brand Plucked From the Fire?"
My friends, time will run out one day soon. In Judges 21:25 it tells us In those days there was no king in Israel: every man did that which was right in his own eyes." Which is the image of our world today, so if Satan is sifting you as wheat today, hold firm, Christ Himself is praying for you, He also "holds our right hand; [as he tells us], "fear not, I am the one who helps you." Isaiah 41:13 (NKJV)
So friends stay focused, remain faithful, love one another and endure till the end and never forget to STUDY&PRAY