MY FRIENDS "HE WHO DID NOT SPARE HIS OWN SON BUT GAVE HIM UP FOR US ALL"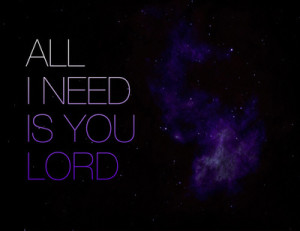 "And those whom he predestined he also called, and those whom he called he also justified, and those whom he justified he also glorified. What then shall we say to these things? IF GOD IS FOR US, WHO CAN BE AGAINST US? He who did not spare his own Son but gave him up for us all, how will he not also with him graciously give us all things? Romans 8:30-32 (ESV)
So many promises God has giving us, but today let's focus on the words, HE WHO DID NOT SPARE HIS OWN SON BUT GAVE HIM UP FOR US ALL, HOW WILL HE NOT ALSO WITH HIM GRACIOUSLY GIVE US ALL THINGS? My friends how amazing is that statement which tells us that our Salvation  has nothing to do with our works but has everything to do with God's purpose for us combined with His love, grace and mercy."
My friends God is calling us too respond to His calling and He waits on our response weather good or bad, because "there is no other name under heaven given to mankind" who love us as our God, for  His desire for us, is to make sure we prosper in all we do That is why we must remain focus on this journey we have been placed on as we rise above where the god of this world is trying to take us for we must remember my friends we are special, God has chosen us.
Consistent with this, there is no words in our finite minds to describe our God so the best we can come up with is Omniscience: "THE ONE WHO KNOWS ALL THINGS AT ONCE;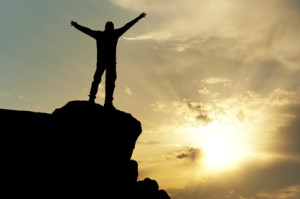 UNIVERSAL KNOWLEDGE; KNOWLEDGE UNBOUNDED OR INFINITE", Omnipotence: ALMIGHTY POWER; UNLIMITED OR INFINITE POWER; A WORD IN STRICTNESS APPLICABLE ONLY TO GOD THE ONE WITH ALL-POWERFUL WHO HAS CREATED ALL THINGS AND SUSTAINS THEM BY HIS WORD" and  Omnipresence: "THE ONE WHO IS ABLE TO BE AT ALL PLACES AT ALL TIMES, UNBOUNDED OR UNIVERSAL PRESENCE; UBIQUITY."
I just said a whole lot in trying to define our God in human terminology, but it is only because of the frailty and limitation of how far my mind will take me and I can also say with full assurance that those three words  Omniscience, Omnipotence, and  Omnipresence, does not even begin to touch the surface of what I can only imagine our God really is and what he is capable of doing for us. So for now until this old world is no longer relevant to my day to day activities I will accept what is given me and understand that one day soon all of His Children will be able to reside in "homes for the pilgrims of earth.
There are robes for the righteous, with crowns of glory and palms of victory. All that has perplexed us in the providences of God will in the world to come be made plain. The things hard to be understood will then find explanation. The mysteries of grace will unfold before us. Where our finite minds discovered only confusion and broken promises, we shall see the most perfect and beautiful harmony.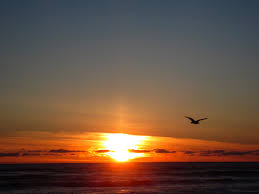 We shall know that infinite love ordered the EXPERIENCES that seemed most trying. As we realize the tender care of Him who makes all things work together for our good, we shall rejoice with joy unspeakable and full of glory."( E. G.White 9T 286) but for now 2Peter 1:3 tells us "His divine power has given us everything we need for a godly life through our knowledge of him who called us by his own glory and goodness." My friends Here on earth there is still work to be done as we travel this journey to the "Promise Land"

There are many souls without hope that we must continue to throw out the life line of our Saviors righteousness too, and God has chosen us to be his representative in making that happen My friends as much as we long for our eternal home we still have work to do ne for our Savior as we "SET OUR PRIORITIES FOR THE HIGH CALLING OF CHRIST WHO DID NOT SPARE HIS OWN SON BUT GAVE HIM UP FOR US ALL.
So my friends today. Stay focused, remain faithful, love one another and endure till the end and never forget to STUDY&PRAY